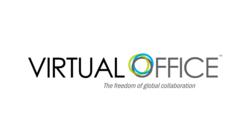 You no longer have to choose between the convenience and ease of use with on-the-go access to your email and documents, and the security or privacy of your sensitive and vital data.
Mesa, Arizona (PRWEB) May 23, 2012
Virtual Office Global announces the release of a revolutionary, secure, web-based platform for businesses and individuals called VO Portal. This new state-of-the-art technology provides users with email, scheduling, contacts, file storage and management, as well as team (or 3rd party) sharing. This unique solution combines these features with information, security and data privacy in accordance with the highest international standards. Made possible through a central business "hub," VO Portal allows effortless access to all functionality, including other online services and social media.
According to Virtual Office Global President, Justin Patrick, "You no longer have to choose between the convenience and ease of use with on-the-go access to your email and documents, and the security or privacy of your sensitive and vital data." Patrick also stated that this collaboration platform will not only be easy to use, but powerful as well, allowing for simple sharing and integration at the enterprise level for businesses, but will also allow small groups and individual users to finally realize enterprise level productivity at a consumer price.
One of the goals of Virtual Office Global was to create a solution with VO Portal that would drastically increase productivity and ease of use while saving money. By implementing this streamlined, maintenance-free collaboration suite, work practices become more efficient, productivity is increased and the cost of ownership is drastically reduced over conventional technology solutions.
Together at Last - Email, contacts, calendar, team sharing, social media and user files all in one simple, secure solution.
Always Fast and Reliable - With large profile support, the size of the user's account will never affect performance.
Anywhere, Anyhow, Anytime – VO Portal works online, offline or via any mobile device or computer. Within seconds, users get secure access to all of their information; even from a computer they've never seen before.
Your Data, Your Way – Get organized with Conversation Views, folders, Tags, and lightning-fast search options that are simple to use.
Share Anything with Anyone - Powerful sharing options securely connect everyone with the information they need. Users will effortlessly and securely share email, calendars, files and more with other internal users, or even third parties who are not using VO Portal.
Protect and Secure Information – VO Portal will NEVER read, review, share, mine or otherwise access or sell user information. They abide by federal, State and International data privacy compliance guidelines. Users may rest assured that their data is private and secure.
Expandability –VOPortal allows users to easily add other features and applications for an expandable solution that can evolve to meet their business's needs.
Support For Compliance – VO Portal is a secure platform that meets or exceeds industry- specific compliance requirements, including HIPPA, SEC, FINRA, Sarbanes Oxley, and more.
According to Patrick, "Computer users must stop fighting technology and get back to work!"
Based in Mesa, Arizona, Virtual Office was founded in 2009. The company's core product was designed to overcome specific insufficiencies in the market: primarily, the need for an affordable, all-in-one, user-friendly solution that was capable of meeting stringent security and regulatory requirements. It was quickly evident that this robust and scalable product could revolutionize the way business is done.
For more information on how to take full advantage of this new technological breakthrough, or for a no- obligation 30 day trial, visit: http://www.voportal.com
Contact: Katie Peiffer
Company: Virtual Office Global
http://www.VOPortal.com
Phone: 602-297-5255