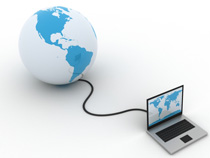 Washington, DC (PRWEB) May 24, 2012
The UK's reimbursement watch dog, the National Institute for Clinical Excellence (NICE), has changed its mind and announced that it will after all propose the use by the National Health Service (NHS) of Janssen's life extending new oral prostate cancer drug, abiraterone. The decision represents a complete reversal of the position NICE stated in February of this year.
Why? Because Janssen agreed to lower the price of the drug after NICE, using its cost containment focused equation - quality-adjusted life year (QALY) - deemed the drug to be too expensive. The result is a new draft guidance recommending reimbursement of the drug by the NHS.
In a similar scenario, Canada's NICE equivalent - the Canadian Agency for Drugs and Technologies in Health (CADTH) - recently concluded that the price for two new protease inhibitors (PIs) (Boceprevir and Telaprevir) would have to be cut before reimbursement could be recommended – even though according to CADTH the drugs "will change the landscape of hepatitis C treatment" and are the first direct-acting antiviral agents approved for the treatment of chronic hepatitis C.
The bottom line approach of these two gatekeepers to their local markets is illustrative of the conundrum that national health systems and research-based drug and device companies wrestle with the world over. For industry the issue is how to ensure an adequate return on investment to cover the ever increasing cost of bringing innovative new medicines and medical devices to market; for national health systems, the issue is how to pay for that innovation with limited resources.
The innovation conundrum is not new. Former FDA Commissioner Mark McClellan crystallized the issue in comments he made at the First International Colloquium on Generic Medicine in 2003: "If we are all going to enjoy the great benefits that lie ahead in this century from improvements in medical treatments, we need to work together to find better ways to solve the global problem of how we are going to pay for them … [because] unless someone covers the cost of R&D investment, which accounts for 20 percent or more of the revenue from pharmaceuticals, that investment will slow or stop, and so will the improvements in health that we've become used to seeing in recent decades."
The European Commission did bring member states together to craft a European policy that would foster pharmaceutical innovation, but it failed because member states place a higher value on cutting costs than on fostering innovation. The focus on cost containment is even greater today following the global financial collapse and an elusive global recovery. Perhaps the future of innovation in the pharmaceutical and device industries is foretold by the flight of venture capital to more promising sectors. If the public sector is either unwilling or unable to foster drug and device innovation, and now private venture capital is deciding not to do so either – then the pressing question today is where will the revenue come from that is needed to fuel innovation in these sectors?
About RegLink:
RegLink Associates, LLC is an online publisher of two e-weekly Global Updates that provide a round-up of the previous week's regulatory, clinical, reimbursement, commercial and health technology assessment developments worldwide. Its Global Drugs and Biologics Update and Global Medical Device Update aggregate the "What's New" from major markets around the world by country, region and topic with links to source documents and brief translation of title and content. RegLink offers a free 30-day trial to its Updates.