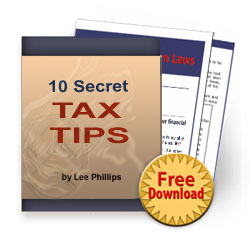 The January 2013 tax increases are going to bring middle class Americans to their knees
Orem, UT (PRWEB) May 23, 2012
"The January 2013 tax increases are going to bring middle class Americans to their knees," says Lee R. Phillips, attorney. "It's the perfect storm. The bush tax cuts expire. The major taxes and fees for ObamaCare begin. The tax increases mandated as part of the debt ceiling increase made last year kick in, and the payroll tax "vacation" ends," he said.
When asked what a tax hike would do, Rich Karlgaard in an interview on Fox News said, "The first thing that would happen is that it would kill the stock market. The gain since 2009 would go in reverse. As companies saw their stock valuations go down, it became even more aggressive about trimming payroll. So you would see that awful spiral happening."
The Washington Post has dubbed these tax hikes as "Taxmageddon." The tax increases that take affect on January 1, 2013, will constitute one of the largest tax increases in US history, if not the largest tax increase. Federal Reserve Chairman Ben Bernanke described it as a "massive fiscal cliff."
A new report, Taxmageddon: Massive Tax Increase Coming in 2013, by Curtis Dubay from Heritage Foundation outlines all of the tax increases that are set to take affect at the end of the year.
"This has disaster painted all over it," said Phillips. "The tax increase means the upper middle class are in big trouble. For example, almost 25% of the taxes will be collected by a change in the alternative minimum tax, which will mean many of the 'middle class' are going to start paying a lot in alternative minimum taxes."
"People can't sit on the sideline and hope Congress does something. President Obama has repeatedly stated he wants to raise taxes. Neither the President or congress has to do anything, and these tax increases will start in 2013. The laws are already in place. Both the President and Congress are silently watching Taxmageddon unfold."
"Adjusted gross income manipulations will be the key to saving taxes when the 2013 tax increases start. Basically, the only thing to lower adjusted gross income, as an individual, is contribute to a standard IRA."
LegaLees Corporation has introduced Ten Tax Tips that will help manipulate a person's adjusted gross income in response to the "soon to be" tax increases.