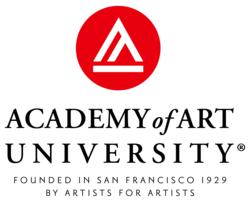 "Businesses are ready to hire, and that is promising news for the class of 2012..." -- Dr. Elisa Stephens, President of Academy of Art University
San Francisco, CA (PRWEB) May 23, 2012
A new national survey of businesses released today offers 2012 college graduates promising news: 70% of businesses plan to hire 2012 graduates in the coming year, with only 11% of those companies saying that they plan to hire less graduates than they did in 2011. In addition, companies are optimistic about economic conditions, as only 15% say conditions are worse than they were 6 months ago and only 9% expect conditions to be worse in 6 months.
The survey, which was released by the Academy of Art University and CALinnovates, was released at the Academy of Art's Annual Spring Show, where hundreds of business executives convene on campus to meet with students about potential job opportunities and review their portfolios of work.
Key findings from the economic survey include:

70% of respondents say their companies are planning to hire new graduates in the coming year and among those hiring, 26% plan to hire more than last year. 21% of respondents say their companies will hire more than 10 new graduates, and another 11% will hire 5-10 new graduates. Only 11% say they will hire fewer recent graduates this year than last.
55% of respondents are optimistic about the future of conditions in their industries. Another 37% say they expect economic conditions to be the same, and only 9% expect conditions to be worse.
Only 15% of businesses say conditions in their industries are worse than six months ago. 42% of business executives report that economic conditions are better while 43% say conditions are the same as six months ago.
One third of respondents (32%) say they find creative ability extremely valuable, and another 48% consider creative ability as a somewhat valuable quality in potential new employees.
Over three quarters of employers consider collaborative team experience as valuable in new employees (33% consider it an extremely valuable skill).
EMC Research conducted the national survey of C-level executives, management and supervisor-level representatives of companies from a wide selection of industries around the country.
"Businesses are ready to hire, and that is promising news for the class of 2012," said Dr. Elisa Stephens, President of Academy of Art University. "Today's job market is extremely competitive, as companies have many great candidates to choose from and are looking for graduates with hands-on experience and the skills to come in and contribute on day one. That is the heart of the Academy of Art's curriculum, and we are very excited about the opportunities that are available for the class of 2012."
In addition to the national survey, EMC Research conducted a survey of executives from 96 Bay Area technology companies that asked the same questions. The key findings include:
86% of respondents report that their companies plan to hire new graduates in the coming year. Among the companies hiring new graduates, 64% plan to hire more new graduates than last year.
64% of Bay Area company respondents report that economic conditions in their industry are better than they were six months ago. In addition, 58% think that their industry's economy will be better six months from now.
Creative ability is considered extremely valuable by 41% of respondents, and another 50% consider it somewhat valuable (total 91% valuable).
70% of companies are likely to hire job-seekers with education or background in Web design (33% very likely and 36% somewhat) and 55% are likely to hire those with education or background in graphic design (27% very likely and 28% somewhat).
97% of companies that are directly involved in the arts are likely to hire employees with an arts background and 67% of Bay Area companies that are not involved in the arts say they are likely to hire full-time employees or consultants with arts backgrounds or education.
"The Bay Area is the world's leading innovation economy," said Mike Montgomery, executive director of CALinnovates. "It's not by accident that innovation, quality higher education institutions and economic opportunity have clustered here in the Bay Area. To tap into the potential of all this region has to offer, our workforce needs a 21st century education to compete in the 21st digital economy."
To receive a copy of the full report, please contact Lisa Cohen at lisa(at)lisacohen(dot)org. Executives from some of the most innovative companies in the world, including Zynga, Cartoon Network, Pixar, Apple, Lucasfilm, DreamWorks, and Electronic Arts, will be in San Francisco attending the Academy of Art Spring Show throughout the day on May 23 -- as well as students and instructors – and they are available to share their reactions to the data.
Responses to the survey were collected from May 8 through 10, 2012. A total of 307 U.S. employers completed the national survey. For more information, contact Lisa Cohen at 310-395-2544.
####