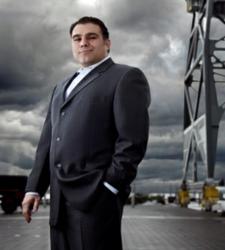 The people of CFDynamics are not behind a shield or wall and that's where the true essence of a partnership comes in.
The Colony, TX (PRWEB) May 31, 2012
Web hosting leader CFDynamics will highlight their long-time client MonkeyMedia Software in a new customer spotlight feature on their website.
"We're very excited to feature such an exceptional client on our site," said Jason Egan, CFDynamics COO. "MonkeyMedia Software is really an outstanding company with incredible focus and direction. Our strategic partnership has helped them grow their business to new levels."
MonkeyMedia Software offers full service catering strategies, training and web-based ordering solutions for multi-unit restaurant operators in the QSR (Quick Service Restaurant), Fast Casual and Casual Dining arena. MonkeyMedia Software combines proprietary knowledge with advanced training techniques to produce successful, measurable results for their clients. They offer solutions sustainable in any economy, and scalable to meet their client's ongoing needs.
Beyond software, MonkeyMedia Software provides educational tools like E-books, seminars and webinars as well as educational tools, and expert advice for strategy and implementation. "It's a means of reaching users of all levels," says Mo Asgari, MonkeyMedia Software President. "We aim to provide more than just a technology, we provide a solution."
Asgari explains that the CFDynamics staff has been instrumental to MonkeyMedia's success: "The people of CFDynamics are personable. They're not behind a shield or wall and that's where the true essence of a partnership comes in."
CFDynamics Customer Spotlight will be updated periodically to highlight clients of all sizes who have experienced significant successes because of their partnerships with the veteran web host.
To read more about the unique, working partnership between MonkeyMedia Software and CFDynamics, please visit http://www.cfdynamics.com/customerspotlight.
To learn more about MonkeyMedia Software and their range of catering solutions, please visit http://monkeymediasoftware.com.
About CFDynamics:
CFDynamics has been hosting websites for over two decades as a friendly, customer-oriented web host. The company specializes in ColdFusion, PHP, ASP.NET, and WordPress hosting. CFDynamics combines years of development and expertise with exceptional customer service to provide individuals, small businesses and large corporations with budget-friendly dedicated and shared web hosting solutions. For more information about CFDynamics, and to learn more about the best web hosting services in the industry, please visit http://www.cfdynamics.com.