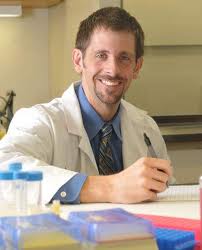 The awards complement the professional training and mentoring that our young investigators receive through their experience in ECOG
Philadelphia, PA (PRWEB) May 23, 2012
The Eastern Cooperative Oncology Group (ECOG) Research and Education Foundation has announced the recipients of its annual research awards for young investigators. These awards relate to the mission of the foundation to fund scientific research into the causes and treatment of neoplastic diseases and to educate physicians and the public regarding such diseases, particularly as they relate to the activities of ECOG.
The Young Investigator Award 2012 recipient is Bryan P. Schneider, MD, an associate professor of medicine in the Department of Medicine and the Division of Hematology/Oncology and Clinical Pharmacology, as well as the Department of Medical and Molecular Genetics at the Indiana University School of Medicine in Indianapolis. This award, established in 1999, recognizes a young physician recommended by his or her institution as an outstanding leader who has made substantial scientific or administrative contributions to ECOG. Individuals who are members of
ECOG and less than 46 years of age are eligible for nomination.
The Paul Carbone, MD Fellowship Award 2012 recipient is David L. Bajor, MD, Hematology/Oncology Fellow in the Department of Medicine at the Perelman School of Medicine at the University of Pennsylvania in Philadelphia. Since 2004, the ECOG foundation has recognized outstanding senior hematology or oncology fellows with this award the purpose of which is to develop and promote excellence in clinical trials leading to improvements in cancer care, especially in the areas of cancer prevention and the treatment of cancer in the elderly. To be eligible, a physician must have completed a two-year fellowship in oncology at an ECOG member institution before receiving the award, be actively involved in cancer clinical trials, and not have yet received a first full-time faculty appointment. Dr. Bajor received the award for his investigation into the clinical and immunological impact of CD40 monoclonal antibody in patients with resectable pancreatic adenocarcinoma.
"The ECOG Foundation aims to develop and promote research excellence among senior fellows in training and the accomplishments and contributions of young investigators to the field of oncology and the programs of ECOG" said Robert L. Comis, MD, the foundation's president. "The awards complement the professional training and mentoring that our young investigators receive through their experience in ECOG."
Dr. Schneider, a member of ECOG since 2007, is recognized for his research into biomarkers for breast cancer. His study of bevacizumab therapy identified two single nucleotide polymorphisms (SNPs) with anti-vascular endothelial growth factor (VEGF) that predicted an increased risk of breast cancer and identified angiogenesis-specific SNPs in breast cancer from tissue samples collected in ECOG's landmark E2100 clinical trial (NCT00028990). Dr. Schneider's investigation also demonstrated a potential role for biomarkers to predict improved overall survival, as well as increased toxicity (hypertension). The resulting publication in the Journal of Clinical Oncology in 2008 was listed for several months as one of the top 50 viewed articles on the journal's website. His research continues in an ECOG laboratory study, "Comprehensive Biomarker Discovery Project for Bevacizumab in Breast Cancer," in which he is using DNA samples from ECOG's E5103 clinical trial (NCT00433511) to confirm the 2008 findings. He also led a genome-wide association study on samples from E5103 that revealed early predictive markers for taxane-induced neuropathy, and he is investigating this marker in samples collected in ECOG's E1199 clinical trial (NCT00004125).
Dr. Schneider is a member of ECOG's Breast Committee, and also a member of the Developmental Therapeutics Committee, where he serves as Vice-Chair of the Pharmacogenetics Sub-Committee. In 2010, he chaired ECOG's Education Symposium for Developmental Therapeutics and led the Survivorship Working Group.
The 2012 awards were presented at a scientific meeting in Boston on May 5th. Recipients are nominated and selected by the members of ECOG. The Indiana University Melvin and Bren Simon Cancer Center and the University of Pennsylvania School of Medicine are institutional members of ECOG. Dr. Schneider has been invited to present his research at the upcoming scientific meeting of ECOG in November, as part of the recognition associated with the Young Investigator Award.
About ECOG
ECOG is a membership-based research organization whose large-scale cancer treatment clinical trials for major diseases have changed the standard of care for cancer patients and helped to individualize their therapy. It was established in 1955 as one of the first National Cancer Institute-sponsored cooperative groups to perform multicenter cancer clinical trials. In May 2012, ECOG merged with the oncology program of the American College of Radiology Imaging Network, whose clinical trials encompass the full range of medical imaging research, from landmark cancer screening trials to early-phase trials evaluating imaging biomarkers and novel imaging technologies. The ECOG-ACRIN Cancer Research Group designs and conducts clinical research along the cancer care continuum, with an integrated focus on therapeutic, diagnostic, preventative, and biomarker-driven trials. See http://www.ecog-acrin.org.