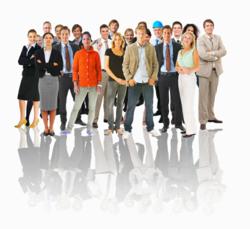 "scientia potentia est"
"Knowledge is Power"
Sir Francis Bacon
Asheville, NC (PRWEB) May 25, 2012
Just recently WLOS 13 News in Asheville ran a news article entitled, "REALITY CHECK REALITY CHECK - HOA POWER TO FORECLOSE", covering the power of Homeowner Associations to foreclose on homes for delinquent assessments. The WLOS 13 news story characterized this as a little known law that surprises homeowners. The truth be told, it says in a homeowner's deed that they are subject to restrictions that have been in place on the property. All Association documents give the HOA the authority to place a lien on a property to secure the payment of past due assessments. If the assessments are not collected, the Association may enforce the lien and foreclose on the property in an effort to collect delinquent assessments.
However, time after time, homeowners associations are made to be the villain in this scenario for trying to enforce the rules & regulations that every homeowner agreed to when they took title to their property. Unfortunately, the vast majority of homeowners are never made aware of the declarations, bylaws and rules & regulations that govern everything on the "common element." What is "the common element?"
As a past property manager and the current President of HOAConnections, Brian Barrett, can attest to the fact that most homeowners honestly have no glue what their documents say. When these misunderstandings result in fines, and neighbor turns on neighbor, it is hard to remember where it all started. The answer of course is easy, communication of information. In response more and more associations are turning to HOA websites or homeowner association websites to get the word out. These websites all offer a variety of services, but Brian feels that HOAConnections has developed a cost effective means of providing HOA website services that fit any budget and any need.
Boards are finding that by having a cost effective means of providing information and a forum for updating homeowners, that they are finally fulfilling their duty of communicating to the association membership. For more information on HOA websites contact HOAConnections or by phone at 888-208-8454.