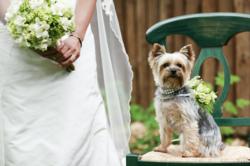 San Francisco, CA (PRWEB) May 24, 2012
In Water Flower School, located at 658 Brannan Street in the heart of the bustling SF Flower Market, brings In Water's signature creative and clever approach to floral design to the general public! Offering courses that range from formal to festive, In Water Flower School will showcase classes taught by world-renowned teachers from across the globe.
Classes range from the basics to advanced. including: full, half-day, and evening classes; three-day and one-week intensives; month-long career courses; and special occasion and holiday classes.
Courses will include:

Floral care and design basics
The secret of successful arrangements
D.I.Y. wedding flowers
Classes in all styles of floral design: from extravagant to everyday to Ikebana and beyond
Flowers for entertaining and gifts, and much more!
Professional development for florists by top-notch experts
In Water Flower School will offer both professional development courses along with fun classes for beginners, taught by various floral designers from around the world. With over 12 years at In Water and extensive formal training, including the Paula Pryke school in England, owners and entrepreneurs Natasha Tchesnokova and Andrei Abramov see the key to success in the floral industry as the ability to learn and execute a variety of styles. In Water Flower School offers a way to make as many varied styles of floral design available to as many people as possible.
If you want to refresh your skills, plan your wedding, or just take part in the beauty of flowers, the In Water Flower School offers something for all levels of skill and involvement.