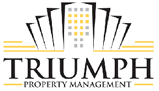 We have paid significant attention to the way our clients use our website and have redesigned it with them in mind.
Las Vegas, NV (PRWEB) May 24, 2012
Award winning Las Vegas property management firm Triumph Property Management required a clean, efficient and professional web site design that equaled its outstanding reputation. IT49 was contracted by Triumph to design and build a brand new website with added functionality to give the website visitor a great user experience.
Working in tandem with their marketing agency, the IT49 design team crafted a visually stunning web design for Triumph Property Management. The website features an improved user flow, much easier to find information for tenants and property owners and most importantly an improved property search for prospective tenants.
With their business and clientele growing at an exponential rate, Triumph wanted to make sure that the backend and infrastructure of the website could handle not only the increased traffic, but future improvements as well. With these new features, Triumph has improved the user experience exponentially. Triumph also paid close attention to the speed of the website, opting for a website hosting service that delivers not only performance but guaranteed uptime.
Says owner Kamyar Zargari:
"This new website redesign will allow prospective clients to get the information they need to make an informed choice when choosing a property management company. It benefits our current clients as well, by providing an easy to use interface in which they can log in and get the information they are looking for."
As one of the fastest growing property management companies in Las Vegas, Triumph Property Management is based in Las Vegas, Nevada. They specialize in property management, investments as well as rental properties in the greater Las Vegas and Henderson area.