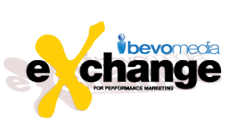 (PRWEB) May 23, 2012
Bevo Media has launched a brand new App Store that allows third party developers to integrate their applications directly in the Bevo Media Exchange. Users can now log in and integrate third party apps within their Bevo Account. Once a user integrates an app, the App gets added to their "My Apps" section and a user can access the application without ever leaving the Bevo interface.
The Bevo Media Exchange will also begin offering a featured App periodically in the App Store that includes a special discount for Bevo Media users that include in depth tutorials. These will be the Apps that the Bevo team recommends the most throughout the industry, and feel are of great value to the Bevo userbase.
There will be a developers section within the Bevo Media Exchange for developers to submit apps to the store. Not all apps will be accepted as Bevo Media wants to ensure that each app is beneficial and will offer quality to the bevo users. Developer's who would like consideration for theirs app to be included in the Bevo Media Exchange, please email Bevo Media at apps(at)bevomedia(dot)com
Users can access the Apps section by logging into their Bevo account and navigating to the "Apps" tab. To create an account with the Bevo Media Exchange please visit http://bevomedia.com