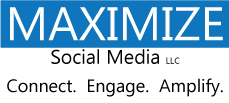 "The fact that GMC's most popular city for its fan page is Tehran tells us there are serious problems with GM's overall social media strategy," said Chris McLaughlin, CEO of Maximize Social Media LLC
Lakeland, FL (PRWEB) May 23, 2012
Maximize Social Media LLC announced that its CEO, Chris McLaughlin, believes the latest GM – Facebook debacle is likely a result of poor choices GM made in growing its fan base. The social media agency chief says his staff reviewed the GMC Facebook page and it lists Tehran, Iran as the most popular city for its Facebook traffic, above every other US city.
"The fact that GMC's most popular city for its fan page is Tehran tells us there are serious problems with GM's overall social media strategy. Its very possible that the GMC fan page focus on Iran shows GM trying to play catch up with its fan count by buying cheap advertising. This poor decision then dramatically drops the user engagement on the GMC fan page, which in turn will negatively affect the company's ability to appear in the newsfeed. Not appearing in the newsfeed then significantly hinders viral growth," said McLaughlin.
Mike McLaughlin, President of Maximize Social Media (no family relationship to CEO Chris McLaughlin), also noted that the agency found severe deficiencies in GM's fan pages, including outdated applications, event timelines featuring outdated events, and low engagement rates. "It's clear to us that GM simply didn't focus on a Facebook strategy and tried to cut too many corners," he noted.
The blog post highlighting the GM-Facebook deficiencies, including a screen shot of Tehran, Iran being named the most popular city for GMC, may be found by clicking the following link:
http://maximizesocialmedia.com/social-media-agency-says-gm-facebook-fans-from-iran
About Maximize Social Media LLC
Maximize Social Media (http://www.maximizesocialmedia.com) is a leading provider of social media management services for clients in over 40 different verticals. With offices in Florida and Los Angeles, Maximize provides social media management and Facebook advertising management for clients in English speaking countries such as the US, Canada, and Australia. The company also features social media management outsourcing for busy social media mangers looking for additional assistance on a white label basis.