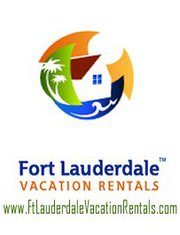 Demand for Fort Lauderdale vacation rentals is steadily growing and the number of repeat visitors who book online is keeping pace.
(PRWEB) May 23, 2012
FORT LAUDERDALE, Florida, May 23, 2012 –Thousands of visitors are expected to join the locals this weekend as Fort Lauderdale celebrates its 2nd annual "Great American Beach Party" on Saturday. The event takes place at State Road A1A and Las Olas Boulevard, and is incorporated into this year's centennial celebrations. Travelers heading to the Fort Lauderdale area for the holiday weekend are already booking vacation condos, beach bungalows and apartments through Fort Lauderdale Vacation Rentals.
Visitors can stay in a Fort Lauderdale vacation condo near the venue and spend their time enjoying the area's beaches and attractions without spending money on over-priced hotel rooms.
At a time when most travelers are looking for value in accommodations wherever they go, demand for Fort Lauderdale vacation rentals is steadily growing and the number of repeat visitors who book online through FtLauderdaleVacationRentals.com is keeping pace. Private property owners in the Fort Lauderdale area are offering their vacation homes to visitors in growing numbers. With hotel rooms often overpriced and at overflow capacity, vacation home rentals in Fort Lauderdale offer a great alternative to vacationers.
FtLauderdaleVacationRentals.com offers a comprehensive listing of vacation rental condos, cottages, apartments, lofts, bungalows and homes in and around Fort Lauderdale.
Among the perks of staying in a Fort Lauderdale vacation rental condo or house is the privacy that comes with renting a fully equipped residence. Fort Lauderdale vacation rentals offer a full kitchen, laundry room, and all the comforts of a home that make traveling easier and more enjoyable.
"FtLauderdaleVacationRentals.com has grown quickly in popularity as more and more property owners and travelers become familiar with this opportunity to connect and negotiate a rental agreement that everyone is happy with," Romano said. "With Memorial Day weekend coming up, we have many grateful travelers who are able to avoid the crowded and expensive hotel scene altogether and stay in a beautiful private home with all the conveniences."
Many visitors traveling to Fort Lauderdale area this weekend plan to stay the weekend or the week to enjoy the area's beaches and other attractions. By booking a vacation home rental in Fort Lauderdale or the surrounding area, they can stay and enjoy the Florida sun and surf much more affordably – and with more amenities – than a hotel can offer.
"Our visitors can stay in a vacation condo in Fort Lauderdale for a week, and secure another vacation rental in Orlando for the weekend or longer if they plan to visit Epcot or Disneyworld, or both," Romano says.
About Ft. Lauderdale Vacation Rentals:
Fort Lauderdale Vacation Rentals is the world's first portal dedicated only to vacation rentals in Fort Lauderdale. Established in 2006 and acquired by Vacation Rental Organization, LLC in 2010, Fort Lauderdale Vacation Rental's mission is to provide a selection of vacation rentals in Fort Lauderdale and to connect travelers with property owners in the most efficient way possible.
FtLauderdaleVacationRentals.com's system allows potential renters to select from an extensive collection of properties, based on location, size, price, and by a variety of features and property types. Prospective renters can research, compare and select cabins, villas, houses, estate homes, mansions, condos and other vacation properties in Ft. Lauderdale.
FtLauderdaleVacationRentals.com is not a broker; it offers a set of management tools combined with an economical conduit between travelers seeking the space, value and amenities of vacation rentals and homeowners looking to rent out their vacation properties. For more information, visit FtLauderdaleVacationRentals.com.
###