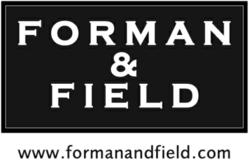 Altogether, it's a fun, modern way to encourage creativity and support the UK's ongoing food renaissance
United Kingdom (PRWEB UK) 24 May 2012
What with the Queen's Diamond Jubilee and – of course – the Olympics, the nation has been thrown into a frenzy of gentle British patriotism. In a sea of red, white and blue bunting, special editions of everything from confectionery packaging to sportswear and a near-permanent presence of royal and sporting personalities splashed across TV screens and magazines, Forman and Field have come up with a creative and very British way to celebrate Queen Elizabeth's 60 years on the throne.
The family-run food company, known for its fresh, traditional British produce from independent producers, its hampers and its top-notch salmon – smoked on-site at its East London premises – has invited nine of the country's top blogging bakers to take part in a 'Jubilee bake-off'. Entrants were sent a mystery box containing some of Forman & Field's finest dessert and larder ingredients and a simple missive: to use their skill and imagination to create a celebratory sweet treat fit for a street party – and to blog about it.
The roll call of bloggers includes Ren Behan, who cites Eastern European food as an influence and has a weekly radio show, Birmingham-based Jo of Jo's Kitchen, whose most recent blog post features an interview with Marcus Wareing, and Katie of iheartkatiecakes, who appears in 4Food's Best Baking Blogs list. "I'm having a Jubilee party in my courtyard at home so this sounds just perfect – I can't wait to get started!" said Katie.
Mike Stainthorpe, General Manager of Forman & Field, said: "We wanted to capture a sense of tradition in our Jubilee celebrations but we didn't want the stuffiness that sometimes comes with 'tradition'. The bake-off gives us a chance to work with some of Britain's most innovative cooks and bakers and showcase some of our wonderful products. Altogether, it's a fun, modern way to encourage creativity and support the UK's ongoing food renaissance. And the first prize – a pair of tickets for Forman's Olympic dining experience, right next to the main stadium – is a truly one-off experience."
The winners will be judged by Forman & Field's Chef, whose brief is to choose (from the blogs) the creations that most encapsulate 'street party', 'pretty' and 'British', before testing the recipes. In addition to the Olympic dining experience prize, a second winner will receive a fabulous Jubilee hamper, stuffed with goodies including smoked salmon, award-winning English fizz Nyetimber and a marmalade glazed ham.
Forman and Field will be blogging about the bake-off throughout May – so for more information about the bloggers, the ingredients and, of course, to see the entries, go to http://www.formanandfield.com/blog
About Forman & Field:
Launched in 2002, Forman & Field is a fine food mail order company specialising in fresh, traditional British produce from small, independent producers. We share our premises in East London with our parent company, H. Forman & Son, a 100 year old family business supplying smoked salmon, caviar and other smoked and fresh fish to the world's leading hotels and finest restaurants.