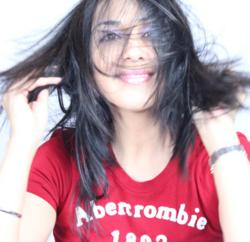 London, UK (PRWEB UK) 25 May 2012
Watches are both an essential item and a luxury buy. They can be trendy and fashionable as well as fulfilling their fundamental role of making sure we get to our next appointment on time! There will always be a market for watches and it has been growing. The online [mens watches market has seen a massive increase in sales, especially for the mid-market range and watches are now a key market in their own right, rather than just an add-on to the jewellery trade.
"The internet has been a game changer for independents," says Priti, "it has allowed independents to compete nationally against their bigger more powerful competition and they have thrived by offering designer brands at discount prices." According to Priti this is where the problem arises, "The watch brands that dominate the watch market have, in most cases, spent many years and small fortunes carefully creating and crafting their brand. They associate discounts with a brand that is not in demand and understandably, this is not how the brands want to be viewed."
Former solicitor and co founder of http://www.watchhub.co.uk Robin Kamal, said "the big brands for mens watches have been backed into a corner. European anti-competition rules are already preventing distributors and wholesalers from setting or influencing prices or discounts, so brands are forced to protect their brand image in other ways such as ensuring the shops and websites who stock their products maintain strict minimum standards."
The new standards are being enforced by the introduction of new contracts which the brands are enforcing strictly. "If independent watch retailers focus on prices at the expense of standards they are going to fall foul of the brands strict new minimum requirements and these standards are going to get tougher to meet," said Robin, who believes the net effect will see the big brands walking away from the independents who sell mens watches that fail to take this on board.
Robin went on to say he felt independent online watch retailers were more likely to put themselves at more risk because of their need to gain market share and said that at WatchHub they were taking a more creative approach to the rising challenge. "Price is an important factor but it is not the only one. At WatchHub, as well as continually working on raising the standard of our store and website we are also trying to create an online community using social media. We want to create a family, based on trust and a service that people can actively engage with and talk to. By offering higher standards and more dynamic and rich service, I believe our consumer and our suppliers will be satisfied."
Watchhub are authorised stockists of all the major watch brands online. Passionate about watches, they not only offer competitive prices, but also provide a rich and trustworthy online service. From packaging, 100% guarantees and a no questions asked refunds they have learned that their customers stay loyal to them for more than just pricing.
For more information about Watchhub visit their online store at watchhub.co.uk or contact Robin on 0208 977 0010.