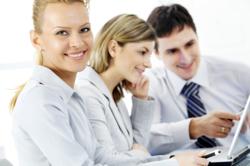 IRIS Field Service Solutions supplies integrated, business critical service and hire management solutions to over 500 companies in the UK
(PRWEB UK) 25 May 2012
Interlink Lighting has selected IRIS Accounting & Business Solutions to provide their leading field service management software.
Glasgow-based Interlink Lighting (UK) Ltd. specialise in the management and maintenance of lighting and electrical services and solutions. They offer a complete nationwide service outsourcing the management and delivery of lighting requirements to the commercial, industrial, manufacturing and retail sectors.
With over 20 years' experience and expertise, they provide solutions tailor-made to support each individual client's needs. This ensures that costs are minimized and quality is maximised to provide an efficient & effective service.
Operating from a dedicated support centre, they provide a range of maintenance and installation services including: pro-active and re-active lamp replacement, commercial & retail lighting maintenance, emergency lighting systems, fitting cleaning services and facilities management.
Their clients include BAE Systems, Calvin Klein Underwear, Carillion, Domino's Pizza, Hilton, Prudential, Rok, Savills and Skanska.
Interlink Lighting recently appointed IRIS Field Service to provide their Service Director software solution.
For over 30 years, businesses have relied on IRIS Field Service solutions to assist with their operations, service engineers and maintenance technicians.
IRIS Field Service Solutions supplies integrated, business critical service and hire management solutions to over 500 companies in the UK, in sectors ranging from the utilities, risk management, compliance, HVAC and facilities management, alongside both planned and routine maintenance.
Find out more
http://www.interlinklighting.co.uk
http://www.irisfieldservice.com