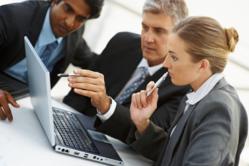 Cambridge, MA (PRWEB) May 29, 2012
Prescription drug abuse is the fastest growing drug problem in the United States with over fifteen thousand people dying last year from an overdose — about 40 deaths per day. What isn't so clear is the impact on injured workers.
Join WCRI's senior researcher, Dongchun Wang, for a one-hour discussion on Thursday, June 7, 2012 at 1pm ET (12pm CT, 11am MT, 10am PT), as she discusses the higher use of narcotics among injured workers in key states and lower compliance with medical treatment guidelines by doctors that prescribe narcotics to long term users.
This webinar will draw from the Workers Compensation Research Institute's (WCRI) study, Interstate Variations in Use of Narcotics, which was featured at the National Drug Summit. The study includes data on 17 states: California, Florida, Illinois, Indiana, Iowa, Louisiana, Maryland, Massachusetts, Michigan, Minnesota, New Jersey, New York, North Carolina, Pennsylvania, Tennessee, Texas, and Wisconsin.
Things you will learn:

States that have the highest amount of narcotics per claim.
States with higher than typical percentage of claims that received narcotics, which may
signal overuse of narcotics.

The number of patients in some states who began treatment with narcotics that were still
receiving narcotic prescriptions six months after the injury.

The number of longer term narcotic users that received recommended services.
Click on the following link to register now: http://www.wcrinet.org/6.7.12_webbriefing_reg.html. Webinars are $35 for WCRI Members, $50 for Non-Members, and no charge for public officials or members of the media.
Upcoming Webinars:
How Does Virginia's Workers' Compensation System Compare to Other States – Thursday,
June 28, 2012 at 1pm ET (12pm CT, 11am MT, 10am PT)

Factors Influencing Return to Work for Injured Workers: Lessons from Pennsylvania and
Wisconsin – Wednesday, July 11, 2012 at 1pm ET (12pm CT, 11am MT, 10am PT)

Monitoring New York's Workers' Compensation System – Thursday, July 19, 2012 at 1pm
ET (12pm CT, 11am MT, 10am PT)
About WCRI:
The Workers Compensation Research Institute (WCRI) is an independent, not-for-profit research organization based in Cambridge, MA. WCRI is recognized as a leader in providing objective, credible, and high-quality information about public policy issues involving workers' compensation systems. WCRI's members include employers; insurers; governmental entities; managed care companies; health care providers; insurance regulators; state labor organizations; and state administrative agencies in the U.S., Canada, Australia and New Zealand.