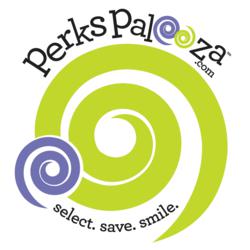 Select. Save. Smile
(PRWEB) May 23, 2012
Perks Palooza™ is an innovative new marketing tool for businesses to get new customers immediately, and allow current customers to take advantage of great perks, deals and promotions to keep them loyal to a business. There are hundreds of consumers looking for exactly what businesses have to offer. The problem is that consumers don't know the exist or they don't know what they have to offer. Perks Palooza creates new customers for businesses by connecting the consumers' needs and desires with the businesses' products and services.
All businesses have slow times. The goal of Perks Palooza is to fill those times by utilizing the latest web and mobile phone technologies. Once a business creates a Perks Palooza account, they can create an instant perk, which is then sent directly to the mobile phone of consumers who have chosen to be notified of great perks and deals from the business. The consumer then calls or stops by your business with the Perk code that they created to redeem the offer.
How is Perks Palooza different?
Most marketing, advertising and promotional campaigns are difficult to navigate, extremely expensive, and don't necessarily target the type of customers that will buy products or services. Perks Palooza is different because we connect businesses directly to the consumers who love to buy exactly what they have to offer. All of this for less than traditional advertising costs.
Perks Palooza is hiring sales reps in all US cities. Please visit the Employment section for more details.
Free 3 Month Trial use Promo Code: PRW-3MT