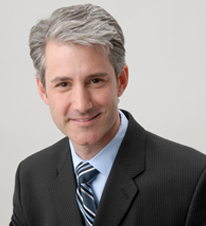 Boca Raton, FL (PRWEB) May 30, 2012
Boca Raton Plastic Surgeon Dr. Andrew Rosenthal will be appearing on the new season of FOX Broadcasting Company's culinary hit MASTERCHEF to battle with amateur chefs from around the country for the show's top prize and honor of being called the next MASTERCHEF.
Dr. Rosenthal will be competing for the top MASTERCHEF prize in front of the American audience and MASTERCHEF judges: Michelin-starred chef Gordon Ramsay; Graham Elliott, the youngest four-star chef in the United States; and restaurateur and wine maker Joe Bastianich.
The judges will be looking for presentation, originality and creativity as part of the overall excellence of each dish, and Dr. Rosenthal's experience with using surgical instruments to perform intricate cuts while sculpting patients' appearances during surgical procedures should serve him well with designing unique culinary dishes for the MASTERCHEF judges.
The judges will whittle down the contestants from an initial 100 hopefuls to one final MASTERCHEF through cooking challenges and weekly eliminations that will put the amateur chefs through their paces and push their culinary skills past anything they have faced before.
Dr. Rosenthal is excited for the challenge of participating in the hit FOX show and is looking forward to presenting his signature dish to Chef Ramsay and the other judges during the two night premiere, Monday June 4th and Tuesday June 5th.
Time will tell if Dr. Rosenthal has what it takes to make the cut and be the next MASTERCHEF.
About Dr. Andrew Rosenthal:
Dr. Rosenthal is the leading plastic surgeon in Boca Raton, Florida, tailoring delicate plastic surgery procedures to each of his patients' individual features and needs. He has been locally and nationally recognized by ABC, PBS, CBS, the Palm Beach Post and other media outlets for his quality work.
Dr. Andrew Rosenthal
5503 North Federal Highway
Boca Raton, FL 33487
(561)393-8800
http://www.bocaplasticsurgeon.com