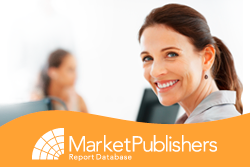 London, UK (PRWEB) May 23, 2012
Notwithstanding the country's small size, Ghana's autos market has grown rapidly in recent years owing to the economic growth and a developing middle class. And this momentum is expected to be sustained in 2012, with a projected 28% growth in vehicle sales, to 11,774 units. In addition to increasing personal spending power, government-led schemes, like re-equipping the police force with new vehicles, are also believed to bolster sales. However, there are risks of macroeconomic instability stemming from burgeoning oil revenues and the December 2012 election. With annual growth in GDP per capita unlikely to fall below double-digits over the next five years, taking the figure from USD 1,565 in 2011 to USD 2,876 by 2016-end, vehicle sales are expected to be a beneficiary.
New market research report "Ghana Autos Report Q3 2012" worked out by Business Monitor International (BMI) has been recently published by Market Publishers Ltd.
Report Details:
Title: Ghana Autos Report Q3 2012
Published: May, 2012
Pages: 35
Price: US$ 999.00
http://marketpublishers.com/report/services/transport_logistics/ghana_autos_report_q3_2012.html
The market research report offers a comprehensive guide to the autos industry's performance in Ghana during Q3 2012. It provides granular SWOT analysis of the country's autos sector as well as its political, economic and business environment. Furthermore, detailed market segmentation, latest trends and developments, top companies' profiles, and the overall industry forecast scenario can also be found in the study.
Report Contents:
Executive Summary
SWOT Analysis
Ghana Autos SWOT
Ghana Political SWOT
Ghana Economic SWOT
Ghana Business Environment
Global Overview
Global Autos Update: End Of First Quarter Brings Both Positive And Negative Revisions As Key Trends
Table: Passenger Car Sales (Units), Jan-March 2012
Regional Market Overview
Currency And Security Issues See European Imports Winning Out
Industry Risk/Reward Ratings
South Africa Leads New BMI Ratings
Table: Sub-Saharan Africa Autos Risk/Reward Ratings
Macroeconomic Forecast Scenario
Expenditure Breakdown
Table: Ghana - Economic Activity
Industry Forecast Scenario
Table: Ghana Automotives Historical Data & Forecasts
Competitive Landscape
Market Overview
Latest Developments
Used Car Segment
Company Developments
Company Monitor
Incentive Programme Fuels GM Regional Expansion
Company Profile
Nissan Ghana (Auto Parts Ltd)
Toyota Ghana
BMI Methodology
How We Generate Our Industry Forecasts
Sources
Other African Countries Autos Reports Q3 2012 by BMI Include:

Mozambique Autos Report Q3 2012
Namibia Autos Report Q3 2012
Angola Autos Report Q3 2012
More new market research reports by the publisher can be found at BMI page.