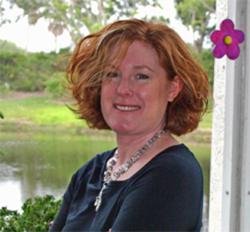 "I'm very proud to have a small part in the valuable lesson of womanly empowerment that is at the core of the House of Night message"
Pompano Beach, FL (PRWEB) May 25, 2012
A special showcase appearance by Susan Barnes will share her heart warming story and relationship with the award winning NY Times best selling author and movie producer, PC Cast. The show appearance is June 2 - 3, 2012 from 10AM to 5PM at Emma Lou Olson Civic Center, 1801 N. E. 6th St., Pompano Beach, FL 33060.
Susan Barnes, also known as the Fire Goddess, is a wearable art jewelry designer hand chosen by PC Cast to be the exclusive designer of jewelry for the House of Night Book series, soon to be a major motion picture multi movie installment. Susan Barnes is a published artist with over 30 years of jewelry and fashion design experience. Working and producing from her production studio in Marietta, GA Susan is the working example of the surviving small American business dealing everyday with a global marketplace. "I'm very proud to have a small part in the valuable lesson of womanly empowerment that is at the core of the House of Night message" Susan says. "This is a necessary message I've taught my kids and the same message taught my PC Cast to her daughter, her fans and readership."
Fire Goddess Designs is the brand name and company created by Susan Barnes. Fire Goddess, based out of Marietta, Georgia is a small American business born in the garage and spare rooms of Susan's home. All the designs provided by Fire Goddess are created and produced by Susan Barnes. Handmade glass sculpting, intricate wirework, metal casting, work in silver and gold and the exclusive Fire Goddess jewelry grade pewter. Fire Goddess is the approved and exclusive provider of jewelry designs for the award winning and NY York Times and USA Today best-selling series; The House of Night, written by mother and daughter co-authors; PC Cast and Kristin Cast. PC Cast and the theme of the books expresses a close connection to feminine power and jewelry adornment. PC Cast discovered Susan during her search to find a designer who could create the perfect piece for the House of Night.