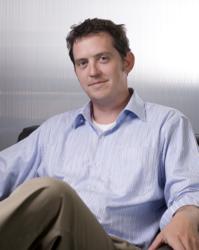 We are untangling the enormous data conundrum that has plagued education for years.
Nashville, TN (PRWEB) May 25, 2012
Today RANDA Solutions announces completion of beta testing of their solution that successfully aligns disparate teacher and student data. According to Marty Reed, CEO of RANDA, "We are untangling the enormous data conundrum that has plagued education for years. Recent 'Race to the Top' initiatives have highlighted education's data alignment problems."
While the clients to whom RANDA provides the new service are unnamed due to contractual restrictions, there are some facts that are available. The alignment project involves five dissimilar datasets bridging teacher and student performance. Further, RANDA's alignment process uncovered and improved data inaccuracies within the datasets. Early tests produced improvements of up to sixty percent in some. Once aligned, RANDA generates reports as per client-defined parameters and is continually aligned by the client to produce incremental improvement over time. Further, since reports are generated from the most recent data, RANDA's system produces ongoing integration and continual improvement.
"We have been working in the area of improving education data for nearly eight years. We've always recognized there is untold value in carefully and accurately aligning teacher and student data," says Reed. "So this isn't just a breakthrough moment for RANDA, we see it as a breakthrough for education." Inasmuch as RANDA offers education no content, but completely focuses on data acquisition, aggregation, and utilization, the new solution will be able to produce meaningful education intelligence whether or not the agency uses RANDA's successful TOWER System and TOWER Mobile for teacher observation.
This achievement and announcement is timely, as Randall Dennis, RANDA's Chief Strategy Officer is assembling a multi-agency education data maturity study in coordination with advisers from two universities. The RANDA-underwritten study will quantify data maturity in up to twelve categories, quantifying their likely fiscal impact on education.
RANDA Solutions is an INC. 500 software firm based in Nashville, TN serving the education sector. RANDA acquires, manages and utilizes data providing administrators and teachers a variety of education intelligence: Student Data (student identification, student demographics, summative and formative assessments, student growth, course completion, and college readiness), Educator Data (educator identification, educator demographics, professional development/continuing education, teacher student data link, value added assessment alignment, and teacher effectiveness), and Third-party Data (community demographics, school climate, early warning data, etc.). Historical and live data reporting, along with additional customized content, is delivered via RANDA's secure web portals and integrates seamlessly with RANDA's cross-platform mobile applications for iPads and Android devices.