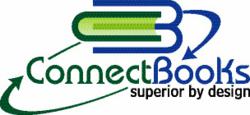 The Free, Single-User Edition enables a user of ConnectBooks to use all of its features at no cost. We hope that their ability to test drive the app will sell them on the product and eventually subscribe to the inexpensive Multi-User Edition.
Chantilly, VA (PRWEB) May 28, 2012
Chantilly, VA (IntelleApps, LLC) —IntelleApps released ConnectBooks for Sage Peachtree accounting. IntelleApps—a Development Partner of Sage North America—released ConnectBooks that enables remote users to access Peachtree accounting data with Apple and Android mobile devices.
Check out the attached video to take advantage of our one-time, free use of ConnectBooks—FREE FOR LIFE!
ConnectBooks is a mobile application that provides remote access to small business accounting systems using Apple iPhone, iPad, and Android smart phones and tablets.
IntelleApps, LLC is a Development Partner of Sage North America. Sage offers two products in the small business accounting arena:
1. Sage Peachtree (marketed in USA), which was renamed "Sage 50-US Edition" in May, 2012 and
2. Simply Accounting (marketed primarily in Canada supporting English, French, and Spanish versions), which is being renamed "Sage 50-Canadian Edition" in 2012.
The initial launch of ConnectBooks was for the Sage Peachtree accounting software in March of 2012 at the Sage North America Partners Conference in Atlanta, Georgia. It was a welcome add-on to the Sage Peachtree supporting products as it provides Sage a competitive marketing edge.
Prior to ConnectBooks, users of Sage Peachtree and Simply Accounting did not have the means to tap into their accounting information with their mobile devices. IntelleApps anticipates launching ConnectBooks for Simply Accounting by the summer of 2012. ConnectBooks is expected to be a very popular app in the small business accounting arena.
Those prospects that wish to test drive the app can do so with the Free Edition that offers all of the ConnectBooks features for a single user accessing the information of a single company (data will be synchronized with the Peachtree database one time per day).
After having successfully using the Free Edition (or the Demo version on our website), prospects can subscribe to the Multi-User Edition, which is inexpensively priced at only $9.99 per user per month. With this edition, the client can access up to three companies and will be able to sync 3 times per day.
With ConnectBooks for Sage Peachtree, users are presented with the Main Menu that displays:

Accounts: Displays your Chart of Accounts such as Accounts Payable, Accounts Receivables, and other accounts that each user can customize so that only specified accounts are displayed. Drill down into the monthly history of the desired account.
Customers: Displays a complete list of customers with the ability to drill down into their outstanding balance, address, website, contact information, transactions, history, and event log. Maps and driving directions are also available.
Customer Transactions: Lists all customers by Quotes & Proposals, Sales Orders, Sales Invoices, Received Money, and Credits & Returns. Users can drill down for supporting detail information.
Vendors: Displays a complete list of vendors with the ability to drill down into their balance, address, website, contact information, transactions, event log, and history. Maps and driving directions are also available.
Vendor Transactions: Lists all vendors by Purchase Orders, Bills, Paid Bills, Checks, and Credits & Returns. Users can drill down into detail information.
Inventory: Items included are master stock items, assemblies, and stock items. A search facility enables users to quickly locate a named item. Quantities available, on hand, on order are available along with supplier information. When applicable, a bill of materials, sales history, and attributes are available.
Employees: Lists all employees including name, address, and contact information. Access is limited to information displayed for pay, withholding, vacation, and sick time.
Dashboard: Provides executives with a quick way to find out what companies are indebted to theirs with the Who Owes Me option. Another option displays all companies to whom you are indebted. Both options provide the ability to drill into invoices and line items that comprise the invoices.
Reports/Graphs: The Reports option displays specific reports the client's management has identified as important to review at any time. The Graphs option displays the Aged Receivables, Aged Payables, and Revenue Year to Date.
Recognizing that certain data within an accounting system may be sensitive, ConnectBooks has a role-based permission matrix to limit access. Multi-Edition subscribers can choose another company to display on-the-fly.
The ConnectBooks website is rich in content containing a number of videos, a Demonstration capability, and supplemental information including links to the iTunes Store and Android Marketplace.
Our app at the iTunes Store can be found at:
http://itunes.apple.com/us/app/connectbooks-for-sage-peachtree/id517328440?ls=1&mt=8
Our app at the Android Marketplace can be found at:
https://play.google.com/store/apps/details?id=com.intelleapps
About the Company:
ConnectBooks for Sage Peachtree is a product of IntelleApps, LCC. IntelleApps is a fast growing company with an exclusive focus on developing state-of-art mobile apps for the Apple iOS and Google Android platforms.
IntelleApps is located in Chantilly, VA, USA and is a Sage Development Partner. Sage Corporation is the Creator and Owner of the Sage Peachtree accounting software.
Go to our website to subscribe or learn more at:
http://PT.ConnectBooks.com