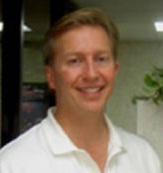 Orlando, FL (PRWEB) May 23, 2012
Thomas Overmeyer, DDS is now offering the innovative LANAP (Laser Assisted New Attachment Procedure) treatment to his patients who are suffering from gum disease. Patients with this gum disease usually experience significant gum pain and the recommended treatment is often surgery. However, LANAP offers a new and less-invasive periodontal disease treatment for such patients.
The LANAP treatment uses a small laser tip to remove diseased tissue and kill the bacteria that causes gum disease. Since it is a less-invasive procedure than traditional gum surgery (which uses a scalpel and sutures), patients usually experience only moderate discomfort.
Traditional gum surgery uses a scalpel to surgically take away diseased tissue. When a scalpel is used to remove diseased tissue there is often a lot of healthy tissue that gets removed as well, simply because there is no way to get to the diseased spots without cutting through healthy gums. LANAP is a less invasive periodontal disease treatment since the laser operates at a wavelength that differentiates diseased tissue from healthy tissue, and effectively removes the diseased areas without causing harm to healthy gums. This method results in less gum pain, as well as less gum line recession.
For more information on the LANAP treatment offered by Dr. Overmeyer, visit http://www.orlandogumdentist.com.
About the Doctor
Dr. Thomas Overmeyer is a general practice offering patients personalized dental care in Orlando, Florida for 28 years. Dr. Overmeyer graduated from Ohio State Dental School, and he did a medical residency at the Medical College of Ohio at Toledo. Dr. Overmeyer aims to give patients the smiles they've always wanted, and is part of one percent of dental professionals providing the most recent FDA cleared laser procedure for gum disease and periodontal treatment. To learn more about Dr. Overmeyer and his dental services visit his website at http://www.orlandogumdentist.com and call (321) 800-3170.