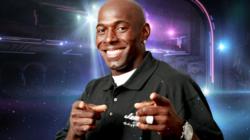 ...ven athletes can be rythmic and agile on and off the stage...
Green Bay, WI (PRWEB) May 24, 2012
The season 14 of 'Dancing With the Stars' has ended Tuesday evening, usatoday.com reported on May 22. And among opera star Katherine Jenkins, Latin actor and model William Levy and football star Donald Driver, the Green Bay Packers player dominated the stage, GreenBeanBuddy.com shared.
The 37-year-old footballer bagged the mirror-ball trophy with his country-themed freestyle and chacha dance routines, said the report. His shirtless chacha number earned him a perfect score of 30 from the judges, the report detailed. Together with his pro dance partner Peta Murgatroyd, he earned a total of 89 points, it was added.
According to the report, Driver compared his latest dancing feat with winning a Super Bowl championship. And in the history of the 'Dancing With the Stars', he made the third footballer to win it after Emmit Smith and Hines Ward, the report related.
Below an excerpt from the post Donald Driver Won the 'Dancing' Trophy from GreenBeanBuddy.com
"The latest season of ABC's hit TV show 'Dancing With the Stars' has ended. And among the participants, American footballer Donald Driver took home the mirror-ball on Tuesday night.
The Green Bay Packers star, together with his pro partner Peta Murgatroyd, bagged the gold with their country-themed freestyle and cha-cha numbers. Earning a total of 89 points, with a perfect 30 points for chacha, the two surely did win the competition big time. "
Read more about Footballer Donald Driver Bagged the 'Dancing' Mirror Ball at: http://www.greenbeanbuddy.com/1955/donald-driver-won-dancing-stars-trophy/
With a total of 89 points, Donald Driver has surely won 'Dancing With The Stars' big time, said entertainment news website GreenBeanBuddy.com. And with him being the third footballer to bag the show's trophy, he, together with Smith and Ward, showed that even athletes can be rythmic and agile on and off the stage, the website added.
Get more of the latest celebrity news at GreenBeanBuddy.com.