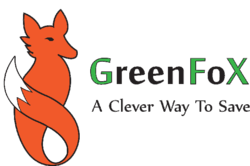 Colorado Springs, CO (PRWEB) May 25, 2012
SwingGreen, Inc., developer of the GreenFoX drain water heat recovery (DWHR) systems, opened a manufacturing facility in Colorado Springs, CO, to provide homeowners, businesses, and military and government agencies with devices that increase energy efficiency and save money.
The GreenFoX heat exchanger units deliver more hot water for fewer dollars by working in conjunction with any water heating system. They simply replace a vertical section of the existing drainpipe and need only gravity and running water to operate. The only energy that passes through GreenFoX has already been used.
The system delivers more hot water for fewer dollars by recycling up to 60% of the heat left in the water going down the drain. It also pre-heats the water before it gets to the water heater, providing it with a longer life, greater capacity and faster recovery time.
GreenFoX's unique falling film coil and tube design – a double-walled, vented copper heat exchanger – yields transfer coefficients two to four times that of typical shell and tube heat exchangers. Its double-wall, vented design also means there is no soldering or brazing between the drainpipe and the coil, which is a requirement for use with any potable water system to prevent cross-contamination of drinking water by sewage.
A qualified plumber can quickly install GreenFoX systems. The units range between two and five feet and can be used on the second floor, first floor, basement or crawl space of homes.
In addition to residential use, GreenFoX systems can be customized for industrial and commercial applications. According to GreenFoX designer Tina Vasile, "Dual units have been developed for restricted height locations. Slab construction has been addressed via the development of a custom pump system with an electric controller. We can develop units for anyone's specific needs."
GreenFoX cools outgoing wastewater in water treatment plants, food processing applications, textile mills, fish hatcheries and more. It also helps with steam heat recovery in nuclear, coal and natural gas plants. In commercial applications, it dramatically lowers water-heating costs when demand for hot water is great and continuous, as in installations including group showers, hair salons and laundromats.
Tina Vasile, a veteran, recently formed SwingGreen, Inc., with Kurt Armstrong, also a veteran. Both are committed to helping customers switch to "green" energy – and to provide American jobs. In addition to setting up manufacturing operations in Colorado, the team has launched a worldwide distribution system with Authorized Dealers to ensure that local vendors can assist users in their own communities.
DWHR systems are recognized in LEED, PATH and green community action programs throughout the United States. GreenFoX is ETL-certified.
About SwingGreen, Inc.
SwingGreen, Inc. is based in Colorado Springs, CO. The company promotes economical conservation of energy through energy-recycling products and systems. For more information, visit our website or contact us.