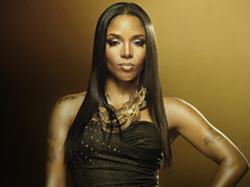 Washington, DC (PRWEB) May 23, 2012
On Monday, June 18th Vh1 will premiere 'Love & Hip Hop: Atlanta' , a spin-off to the original hit 'Love & Hip Hop', as hip hop artists, managers and producers aim to make it big.
RealityAired.com's Amber Ferguson recently spoke exclusively to Rasheeda, one of the show's stars and well-known Atlanta rapper, who give insight on what will make the Atlanta series different. The seasoned vet also spoke on the fashion and trends in the "dirty south", her role on the show, and what it takes to be a female rapper.
Here's a bit of what Rasheeda had to say on the upcoming inaugural season:
"First thing you're in the dirty-dirty number one, in the ATL, so the whole swag, the look, the whole vibe is going to be totally different...I will say it's going to be a hot summer and your going to be watching a roller coaster of different events. Its going to be crazy yet entertaining yet a little hood, you know we're in Atlanta (laughs)."
Read the entire interview on RealityAired.com.
About RealityAired.com
RealityAired.com has up to the minute information, news, photos, videos and recaps on some of the most popular reality TV shows on air today. From the Jersey Shore to The Real Housewives, RealityAired.com covers everything that is need- to-know for reality TV viewers and addicts alike.
About Valdez Media
Valdez Media, Inc. was founded in early 2011. Valdez Media aims to create a network of entertainment avenues for a variety of audiences that cover television, film, sports, music and fashion. Valdez Media, Inc. is based out of the Washington D.C. metropolitan area.