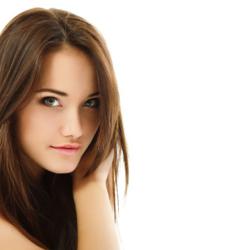 Your relationship with your child can only get stronger
London, UK (PRWEB UK) 24 May 2012
http://www.lamodelondon.com offer their guidance and help to parents struggling to retain their teenagers trust and advise to treat modelling as an ally rather than an enemy. They coincide their latest model advice alongside their partners UK Model Agencies' new guide for parents to help their teenagers get into modelling.
La Mode London specialise in all sorts of modelling advice to models of any age. Offering parents model guidance is also part of their package.
With a constant war being waged between teenager and parent on a daily basis, being confronted with a petulant child insisting they want to be the next big thing on the catwalk is certainly not music to every parent's ears. The modelling advice company at the heart of the model industry recommend a few tips to tell if the teenager has got what it takes to become a model.
'Has your child recently shown an interest in modelling and has just approached you about it, totally out of the blue?' ask La Mode.' Well, you certainly won't be on your own. Your little baby has all of a sudden grown-up and they say they want to become a model. Now what do you do?'
La Mode go on to explain that most parents immediately think negatively, imagining all sorts of untoward practices going on and don't want their children anywhere near the seemingly seedy sort of profession.
'This is perfectly natural,' continues Helen.' You are their parents and you are their protector, even though they only may grunt a couple of words to you these days. We won't lie to you. there are those who wouldn't think twice about child exploitation or worse. It's a fact of life within the modelling industry. Unfortunately but there are ways of letting your child take up modelling in a safe and controlled environment.'
A key piece of advice La Mode can impart is urging parents to research all they can about the modelling industry, sat alongside their teenager scouring the Internet perhaps, or flicking through magazines so they can see everything together at the same time.
'It is so important you actually get on with your child. If modelling is for them, especially if they are still at school,' says La Mode. 'If you are always at loggerheads then things will get worse. The thing is, you need to be with them all the time, or arrange for a chaperone to be with them and they have to get used to that idea. They will no doubt think they are adults, and they are young adults, but if they are still in full time education then the law dictates that parent accompanies them, has to drive them to where ever they need to be.'
http://www.lamodelondon explain that modelling as a younger teenager means working together as a team between parent and child. If that team is fractured from the outset then the road will only get rockier.
'Your relationship with your child can only get stronger and the bond between you can only get tighter. If you look into modelling together try and rein in their enthusiasm with sense and balance your own reservations.'
La mode London offer ongoing modelling advice with their full portfolio service. Visit http://www.lamodelondon.com for the latest model advice and information for all parents of teen models.