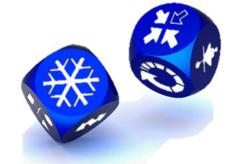 This new release of 6SigmaDC brings a host of additional functionality to our Virtual Facility© modelling tools, enabling users to accurately model and evaluate elements such as power usage, equipment configurations and thermal behaviours
California, USA (PRWEB) May 24, 2012
With the latest release of its 6SigmaDC data center design and operations software suite, Future Facilities aims to provide answers to many of the key questions facing the industry today.
Hassan Moezzi, CEO, Future Facilities, explained, "Although efficient cooling remains a critical challenge in the data center, it's just part of a complex set of issues facing data center designers and operators. This new release of 6SigmaDC brings a host of additional functionality to our Virtual Facility© modelling tools, enabling users to accurately model and evaluate elements such as power usage, equipment configurations and thermal behaviours before they commit to building new facilities or evolving existing ones."
6SigmaRoomPlanner added to the product portfolio.
Release 7 sees a new product added to the 6SigmaDC suite – 6SigmaRoomPlanner offers many of the basic functions of the 6SigmaRoom and 6SigmaRoomLITE applications, but without the analytical capability, making it a cost-effective, entry-level platform for undertaking space planning from a physical perspective, and where appropriate, including an inventory.
Enhanced Version Tree now available in all fully featured 6SigmaDC applications.
Keeping track of different virtual model revisions within the data center can be a real headache, but it's a vital task, since the impact of changes to configuration and cooling can vary greatly depending on what changes.
To support this process, the Version Tree function has been enhanced in 6SigmaFM and 6SigmaET, as well as being added as new functionality to 6SigmaRoom. Release 7 sees the layout of the Version Tree further simplified, allowing variants of a model to be kept together in a single, clearly defined 'tree'. This in turn gives the ability to fully track design/model development and to directly compare alternative project strategies on the different configurations.
A new parameterise, analyse and compare (PAC) tool has also been added to 6SigmaRoom and 6SigmaET, providing a further boost to the power of the Version Tree. This tool enables easy creation and assessment of alternative simulated configurations, all linked together in the Version Tree.
Upgraded user interface for 6SigmaFM and 6SigmaITM.
Perhaps the most important change in the operational management area is the addition of a new process-driven graphical user interface, called Task Guide, in 6SigmaFM and 6SigmaITM. This significantly enhances usability, with configurable buttons for tasks such as 'change layout', 'airflow and cooling' and 'power', enabling proposed data centre changes to be easily modelled and analyzed before they are committed to.
The new interface also features a 'To Do' list showing the progress of each task and its deadline for completion.
Further help for your energy efficiency modelling.
Release 7 provides additional tools to those already available to data center designers seeking to maximize energy efficiency. Among the introductions are evaporative cooling objects – water spray, cooling pad and wetted heat exchanger – in 6SigmaRoom, 6SigmaRack and 6SigmaFM, plus an aisle enclosure object that can be used to simulate aisle containment to segregate airflow. In addition, application of controllers and sensors to dampers and vents mean the new functionality in the Virtual Facility© will be particularly useful for data center operators thinking of implementing free cooling technology.
The well featured library continues to grow with more than 500 new library items added for this release alone including almost 100 Airedale cooling units with a 5* quality rating.
Major upgrade to 6SigmaPower.
Release 7 provides a substantial upgrade to the 6SigmaPower module. It includes new modelling tools for multiple breaker panels in PDUs, power generators and in-line connectors among several others, together with single point of failure analysis for virtually any element in the power system.
The reporting element has also been beefed up, with on-screen panel schedule reporting, breaker overload plots and a cabinet power connectivity table that lists the PDU, panel, breaker, circuit, phase, breaker size, breaker type and breaker load for each connection.
New diagnostic and space measurement tools
New diagnostic tools for 6SigmaRoom, 6SigmaFM and 6SigmaRack improve analysis of cooling performance, specifically identifying areas of internal or external air recirculation; the proportion of air supplied to different cabinets from selected ACUs; also rack cooling performance.
A simple measure tool has been incorporated into the software suite, producing accurate measurements of dimensions, locations and distances between objects at the click of a mouse.
Other notable Release 7 changes to 6SigmaET
6SigmaET now has a new, more detailed representation of the conductor layer in PCBs, accounting for traces, vias and pads together. Electric potential and current can also be calculated in the traces to provide additional Joule Heating heat sources. The new release of the software also benefits from a new component modelling level, Compact, which allows the user to represent the component using a Delphi-style dynamic compact thermal model. And 6SigmaET now has a solar radiation option, allowing solar radiation to heat external surfaces facing the sun and to enter the electronic system through any openings.
To learn more about Release 7 of 6SigmaDC and how it can help increase data center availability and efficiency please call the company on 0207 840 9540 or visit http://www.futurefacilities.com.
About Future Facilities
Future Facilities (http://www.futurefacilities.com) is a leading provider of powerful design, optimisation and management software for mission critical facilities and data centers. The company's solutions are applied to ensure all capacity, efficiency and reliability criteria are met throughout all phases of the facility lifecycle.
For Further Information
Sherman Ikemoto
Future Facilities Limited
Sherman.ikemoto(at)FutureFacilities(dot)com
+1 408 436 7701
http://www.futurefacilities.com
Hazzan Moezzi
Future Facilities Limited
hassan.moezzi(at)FutureFacilities(dot)com
+44 (0) 20 7840 9540
http://www.futurefacilities.com
Press Information
Damien Wells
Director
SPA Communications Limited
dwells(at)spacomms(dot)co(dot)uk
+44 (0) 7900 302102
http://www.spacomms.co.uk