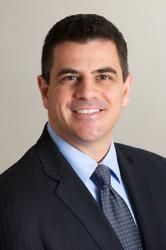 Our increased size and resources also gives us the ability to become more operationally efficient. Ultimately, all of this should lead to greater client satisfaction.
Westchester County, NY (PRWEB) May 29, 2012
Progressive Computing, Inc., a computer consulting and network installation, design and maintenance firm, is pleased to announce the recent purchase of Network Crazy, a computer networking services company, thereby expanding its client base and simultaneously growing the portfolio of services so as to offer clients a wider range of technology solutions.
"M&A is an integral part of our strategic growth plan, but the opportunities have to be right," said Robert Cioffi, Managing Partner for Progressive Computing. "We evaluated Network Crazy carefully in terms of multiple factors and opportunities to capitalize on including client base, sales, contracts, and employees."
One strong interest for PCI in Network Crazy lay in its use of two major software systems; namely ConnectWise, a practice management system, and Kaseya, a remote management and monitoring system. Since PCI was already using both applications for years prior to the acquisition, the integration of both clients and employees would be seamless with minimal impact across the board. The marriage and balance of complementary business models will surely prove to be a force in the industry moving forward, and the now combined teams have high expectations for the near future. As the PCI brand continues to impact the marketplace, clients are sure to benefit from the advanced technology solutions and enhanced repertoire of services.
"With a larger team and a diverse mix of experience, our clients will realize greater technical competency. Our increased size and resources also gives us the ability to become more operationally efficient. Ultimately, all of this should lead to greater client satisfaction," Cioffi remarked.
Prior to the acquisition of Network Crazy, the PCI management team met with all contract clients to explain the next steps. It was important from the onset that all clients were confident that the combined teams could transition the relationship in a seamless manner. It was also crucial for all parties involved to understand that they would continue to receive the level of service they had become accustomed to.
Also, a critical factor in the success of this purchase was in the negotiated retention of the Network Crazy staff. One of PCI's core values is that employees are the face and voice of any company. They wanted to insure that all clients felt secure in the knowledge that they would still be serviced by same people they know and trust - only now they would have a larger supporting team. "We have not lost a single client," Cioffi was pleased to report.
And with that came an overnight growth of 35-40%; this from a company that was already pacing at 10% year over year after the end of the first quarter in 2012. When asked about the potential for layoffs, Cioffi said, "Not unless there is a major economic meltdown in Westchester County and the NYC metro area. I don't foresee that happening. I only see brighter days ahead for our company."
PCI plans for the remainder of 2012 include expansion into new and improved office space, and an upgrade in service offerings. For the time being, contact Progressive Computing, Inc. via the following outlets:
Westchester County
909 Midland Avenue
Yonkers, New York 10704
Tel: 914.375.3009
Fax: 914.375.2550
http://www.progressivecomputing.com/
New York City
60 East 42nd Street
Suite 1161
New York, NY 10165
Tel: 212.681.1212
Fax: 212.972.4182
About Progressive Computing, Inc.
With offices in Westchester County, NY and Manhattan, Progressive Computing, Inc. is a leader in computer network installation, design and maintenance, offering professional, cost-effective IT services, computer consulting, technical support and computer repair to organizations since 1993. They are focused on providing cost-effective, reliable and right-sized solutions. As a Microsoft Small Business Specialist,, the PCI technicians and computer consultants are dedicated to delivering IT solutions that leverage a blend of both proven and cutting-edge technologies. Clients regard them as their "on-demand" information technology department, entrusting that their recommendations, services and products will help them save money, become more efficient, and grow their businesses. Progressive Computing can support any IT outsourcing needs in a variety of ways with services that can be tailored and combined with others to deliver a custom solution to meet clients' exacting needs. These include:
ProManage: An all-inclusive fixed price contract to cover all technology needs.
ProHosting: Enterprise-class datacenter services to the SMB for mission critical applications.
ProAudit: Computer consulting services that scrutinize and appraise the strengths and weaknesses of existing computer networks and systems.
ProBackup: Disaster Recovery service plan subscription that uses a combination of an onsite backup appliance and secure offsite data storage.
General IT Services: Project or incident-based services with no contractual obligation.