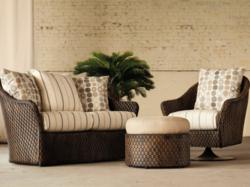 Now, we are able to offer customers a complete variety of patio furniture sets in many different styles and construction types.
Natick, MA (PRWEB) May 24, 2012
Premiere Adirondack Chairs, a leading provider of patio furniture online, has taken steps to brand its website in order to increase offerings for online shoppers.
The company, founded in 2008, has made a name for itself as a leading online shopping destination for Adirondack furniture. Owner Doug Hopeman decided to build relationships with several patio furniture brands when he took ownership of the company in 2011, with a goal of offering new outdoor patio furniture products by the spring 2012 season.
"Now, we are able to offer customers a complete variety of patio furniture sets in many different styles and construction types," Hopeman said. "We hope to grow our strong reputation as a leading provider of Adirondack furniture, to include outdoor furniture of all types by working with these excellent brands."
Among the patio furniture brands now available on the company website are All Things Cedar; Anderson Furniture; Caluco Furniture; Eden Outdoor Living; Great American Woodies; Lloyd Flanders; Oakland Living; Polywood Furniture; Shine Company; Siesta Furniture; Uwharrie Chair Company; Cedar Delite, Vifah Furniture, and Two Dog Designs.
These brands have a history of producing high-quality outdoor patio furniture and patio accessories, placing equal emphasis on style and durability. By offering patio furniture sets from so many different brands, Premiere Adirondack Chairs caters to diverse tastes and settings.
The advantage of offering outdoor furniture products from a wide selection of brands is that customers have access to patio furniture options in virtually any style and material, and patio furniture sets in a plethora of combinations. Plus, every kind of patio furniture accessory, from outdoor serving carts to garden trellises to wood wishing wells, is now available at Premiere Adirondack Chairs.
Using diverse options like these, Premiere Adirondack Chairs has created an unparalleled shopping experience for its existing customer base. Hopeman expects that base to grow exponentially as new brands increase the company's online visibility.
Each vendor has its own specialty, but many overlap with others in terms of construction type. This way, Premiere Adirondack Chairs shoppers can compare products from multiple vendors.
Premiere Adirondack Chairs is a leading Internet patio furniture store, based in Natick, Mass., about 15 miles west of Boston. The company was founded in 2008.