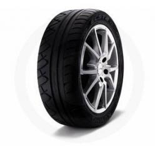 An enhanced compound that features wide shoulders that help deliver fantastic dry road cornering and responsiveness, along with high-speed stability
(PRWEB) May 23, 2012
The Ecsta XS (Xtreme Street) (KU36) is Kumho's Extreme Performance Summer tire and is developed with the performance minded consumer in mind. This tire works as well on the track as it does on the street. The Ecsta XS is designed to deliver the ultimate level of dry road performance while maintaining wet traction. Like all summer tires, SimpleTire.com recommends that the Ecsta XS not be driven in snow, ice, or other cold weather conditions.
The Ecsta XS KU36 tire has an enhanced compound that features wide shoulders that help deliver fantastic dry road cornering and responsiveness, along with high-speed stability. Kumho's high-grip synthetic resin enhanced tread compound builds into an asymmetric pattern that features wide outboard shoulders to deliver dry road responsiveness and cornering, along with a continuous center rib that offers linear handling and high-speed stability. Two wide circumferential grooves and aggressive lateral grooves enhance wet weather traction.
With a variety of sizes and fitments from Kumho tires, the Kumho Ecsta XS is newly available on SimpleTire.com for many high performance vehicles. Be aware, that if customers are looking for long tread life, this isn't the tire for them. However, if customers want that performance tire that is just as comfortable on the track as it is on the street, then be sure to check out the Ecsta XS online at the companies website.
SimpleTire.com is the leading source for finding tires online. The company knows that buying tires can be confusing and sometimes overwhelming. Not only does the companies website provide detailed information, features, and benefits for each tire, but the website also offers live tire experts to help visitors select the right tires for their vehicle from name brands such as Michelin Tires and Cooper Tires.