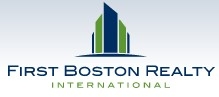 Boston's Premier Real Estate Experience
Boston, MA (PRWEB) May 25, 2012
First Boston Realty International announced today the addition of Jenny Searles to their professional team. Searles, originally from Indiana is a licensed real estate professional in Massachusetts as well as New York.
Searles began her career in real estate as a rental and sales agent for BOND New York. Searles experience as a real estate professional in New York will lend her a perspective that will give First Boston Realty International a unique addition to their team. With a passion for design, Searles enjoys assisting clients with the process of finding Boston condos or apartment, which they can identify with and be happy to call their new home.
Before starting a career in real estate Searles obtained three degrees in vocal performance from Butler University, Southern Methodist University, as well as Indiana University. Searles works with several musical organizations as a performer, teacher, and event coordinator. Searles has a very close connection with the musical and performing arts community in the Boston area.
First Boston Realty International has been built around the motto of being Boston's premier real estate experience. The staff at First Boston Realty International appreciates that buying and selling real estate is not an event but rather is a process with many distinct and important steps along the way. First Boston Realty International is committed to providing comprehensive services to real estate sellers and buyers as well as to individuals looking to lease property and property owners seeking qualified tenants.
Through its innovative concierge services, First Boston Realty serves clients from all walks of life and from around the world, assisting them in all of their real estate needs. Specializing in sales and rental of Boston luxury residences and high-end commercial properties, as well as professional property management, offers unparalleled services in the Boston real estate marketplace.