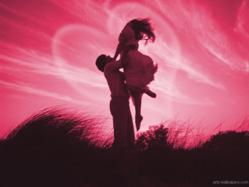 New York, NY (PRWEB) May 29, 2012
Relationship and Marriage Expert Dr. Bonnie Eaker Weil is holding a tele-seminar to help couples spice up their relationship. Relationships takes work everyday, it's important to understand the weaknesses in each relationship.
On Tuesday July 17th, 2012 at 8:30pm EST Dr. Weil will answer questions on relationships and how to restore the love
Complete brochure found here:
http://tinyurl.com/88s699z
She will let listeners know that its common for spouses to drive them crazy. Women will learn how to understand men and help them feel more comfortable listening. Men will learn how to teach women their need for space and their Modus Operandi. Learn how to spice up and make relationships "sizzle" all year round!
This tele-seminar is the most comprehensive and cost effective way to Save Marriages and Relationships.
$65.00 for singles and couples. Listeners will receive:
All attendees will receive Dr. Bonnie's eBook Blog
Free. All of her top articles of overcoming perils of Adultery, Curing financial infidelity and learning her Smart Heart Skills and Dialogue.
First 100 to register will receive a Free 10 min Consultation with Dr. Bonnie Weil via Telephone.
First 25 Registrants who would like to purchase her book Make Up Don't Break Up will receive 25% off the price of $15.00 (s&h not included)
*To purchase the book Make Up Don't Break Up with the 25% off Discount, following registering for the Teleseminar email Renee(at)doctorbonnie(dot)com. Upon confirming the registration, an invoice will be sent to purchase and the book will be shipped directly to you.
Bonnie Eaker Weil, Ph.D., author and therapist, will discuss easy to learn techniques on how to fall back in love and stay in love with your partner. Learn Dr. Bonnie's easy skills and dialogue to bring back the early romance to your relationship and have an affair with your own partner.
Dr. Bonnie Eaker Weil is the author of Reader's Choice New York Times best relationship book "Make Up, Don't Break Up" and voted America's best therapist by New York Magazine. Voted New York Top Therapist 2 Consecutive years 2011 & 2012. She has appeared on the Today Show, Good Morning America, CNN, the View and five times on "Oprah!". Visit Dr. Bonnie at http://www.doctorbonnie.com.
Shortly after registering you will receive a confirmation email with the call in # and information for the call!