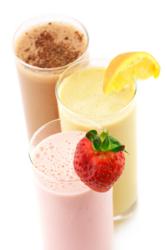 patients will need to integrate protein supplements such as shakes, puddings, and protein bars into their diet after surgery
(PRWEB) May 24, 2012
Patients who have undergone Bariatric Surgery (Weight Loss Surgery) know the restrictions and limitations they now face with trying to get an adequate amount of nutrition in their diet. Protein will likely become the major component their bariatric diet is built around, and getting enough protein can be very difficult while on a restricted diet. Most patients will need to integrate protein supplements such as shakes, puddings, soups, and protein bars into their diet after surgery and many continue to use them as a convenient source of protein for the rest of their lives. The American Bariatrics Store delivers all these protein supplements to the bariatric patient at prices much lower than the traditional medical weight loss clinic.
The American Bariatrics Store provides a simple way to eat healthy after weight loss surgery. Each product has been screened for approval by a bariatric physician and are being used by patients in weight loss clinics across the country. Most of these products contain 10-15 grams of protein per serving, and many of them have all the nutrients needed to be used as a complete meal replacement.
A variety of the supplements found in the American Bariatrics Store can be used as a complete meal replacement including the popular line of 100-calorie, 15-gram Protein Shakes and the 160-calorie, 15-gram Protein Bars. These 'meal replacements' contain at least 17 essential vitamins & minerals to assure an adequate vitamin intake daily.
At the American Bariatrics Online Support Group, bariatric patients have the opportunity to submit homemade recipes and recipes using American Bariatrics products. The support group is a great place for new weight loss surgery patients to discuss nutrition and products with people that are on similar restricted diets. The group also provides a section for customers to discuss various aspects of the store including products, prices, reviews, and future products to be carried in the store.