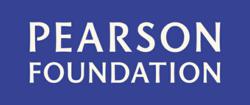 Paris (PRWEB) May 23, 2012
The Pearson Foundation and The Organization for Economic Co-operation and Development (OECD) today announced the release of a new interactive online portal to support the new OECD Skills Strategy. The site, which is being introduced to Ministers at the OECD Ministerial Meeting in Paris this week, gives governments, researchers, and other users direct access to more than 20 interactive data visualizations that illustrate ways in which countries are developing, supplying, and using skills that enable their citizens to secure better jobs and better lives. Located at skills.oecd.org, the site also provides access to the complete set of recent OECD reports, data, and videos that document the skills-focused policies of the 40 countries whose data led to the OECD Skills Strategy.
Presented in the report entitled Better Skills, Better Jobs, Better Lives: A Strategic Approach to Skills Policies, the OECD Skills Strategy provides a framework for countries to analyze and develop the skills of their young people and adults. The strategy acknowledges that with public finances under pressure, governments have tough budgetary decisions to make in the near term. The report also emphasizes that spending on education and skills is an investment for the future and must be a priority.
OECD Secretary-General Angel Gurría said, "Skills have become the global currency of 21st Century economies. They transform lives and drive economies. Governments must invest more effectively in the education and skills that people will need in tomorrow's workplace. They need to deploy their talent pool more strategically so that these investments translate into better jobs and better lives. Achieving this is everyone's business, and employers and unions have a central role to play."
The materials gathered at skills.oecd.org give policy leaders, government representatives, and others developing national skills strategies direct access to data and content. The site documents the OECD's key findings in regard to the ways in which countries can develop relevant skills among their work force; activate the supply of its skills among new and existing workers; and put the collective skills of their workforce to use most effectively for their citizens. Supporting easy-to-use, interactive data sets are based on significant work carried out by the Directorate for Education, the Directorate for Employment, Labour and Social Affairs and the Centre for Entrepreneurship, SMEs and Local Development. The OECD Skills Advisory Group has supported the development of the project portal.
Pearson Foundation President and CEO Mark Nieker said, "For national and local leaders, an early challenge to putting the OECD skills strategies into practice is accessing and learning from the data that can most impact their country's young people and adults. Skills.oecd.org aims to provide these leaders with this "skills intelligence," and with the ability to situate their own strengths and weaknesses as they design and evaluate their policy alternatives."
Skills.oecd.org marks the second collaboration between the OECD and the Pearson Foundation. The organizations have also worked together to develop and present the "Strong Performers and Successful Reformers in Education" investigative film series, which similarly extends the OECD's ongoing research. The ten film series profiles the policies and programs that local education leaders credit with improving student achievement – success documented by the strong performance of their countries in the latest PISA assessment. The accompanying website, at http://www.pearsonfoundation.org/OECD presents concrete solutions that have helped each educational system to identify and teach the skills students need to succeed in an increasingly global, interconnected economy.
About OECD
The OECD's core missions are to assist governments design and implement policies that will improve people's economic and social well-being and help them work together in a coordinated manner towards a stronger, cleaner and fairer global economy. The OECD provides a forum in which governments can share policy experiences and seek solutions to common problems. For more information, please see: http://www.oecd.org.
About the Pearson Foundation
The Pearson Foundation is an independent 501(c)(3) non-profit organization that aims to make a difference by promoting literacy, learning, and great teaching. The Pearson Foundation collaborates with leading businesses, non-profits, and education experts to share good practice; foster innovation; and find workable solutions to the educational disadvantages facing young people and adults across the globe. More information on the Pearson Foundation can be found at http://www.pearsonfoundation.org.