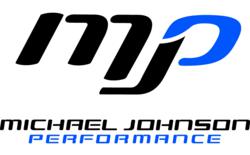 MJP will combine their training philosophy along with Plano junior varsity and varsity coaches to create a training regimen that will add value to all student athletes involved with the program
McKinney, TX (PRWEB) May 23, 2012
Today, Michael Johnson Performance (MJP), a world-class athletic training facility, announced their first Independent School District partnership with the Plano Independent School District (ISD) Athletic Department.
MJP will offer supplemental performance training for Plano ISD student athletes this summer at John Clark Stadium, the home stadium of Plano Senior High School, Plano West Senior High School and Plano East Senior High School.
"We are proud to include MJP as part of our summer performance programming," said Plano ISD Athletic Director, Gerald Brence. "We believe MJP will add significant value to the training and conditioning of our student-athletes."
Summer conditioning programs have become very commonplace with area high schools in Texas. They are essential to keeping student athletes in top condition during the time period between the start of summer school and the beginning of classes in the fall. More and more student-athletes are taking advantage of summer conditioning programs to improve overall performance and be prepared when school athletics begin in the fall.
MJP will offer two group sessions for three days a week. Middle school athletes in grade 6-8 and another session for high school athletes, grade 9-12. These group sessions are geared towards schools that want to train and progress together.
"MJP will combine their training philosophy along with Plano junior varsity and varsity coaches to create a training regimen that will add value to all student athletes involved with the program," said Lance Walker, Director of Performance at MJP. "This supplemental training should provide athletes with the opportunity to make performance improvements over the summer vacation and start the season on a positive note."
About MJP
Michael Johnson Performance (MJP) is a state-of-the-art training facility that provides group performance training for youth athletes, ages 9 to 18, to improve speed, agility, strength and stamina. The MJP training philosophy applies to all sports and abilities and results in improved performance on the field, court, track or ice. In addition, Michael Johnson Performance provides specialized programs for college and professional athletes locally and worldwide and serves as the official training partner of the Dallas Stars (NHL), Dallas Cowboys (NFL) and FC Dallas (MLS). For more information or to register for upcoming sessions, visit http://www.michaeljohnsonperformance.com