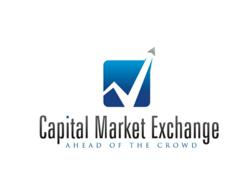 Boston, MA (PRWEB) May 25, 2012
The global Fixed Income market remains opaque and challenging for institutional investors. Capital Market Exchange's analytics quantify and test market views in order to provide Chief Investment Officers, Portfolio Managers and Research teams a differentiated view on credit risks in bond market. The company recently reported a shift in views on corporate investment.
Starting with the first financial crisis and for good reason afterwards, most high grade companies pared spending. Now, companies are sitting on the highest percentage of cash since the Eisenhower administration. Capital Market Exchange's recently released analysis affirms lower commodity costs, a trend partially underpinned by declines in China's growth prospects, noted by some of the bond market's key influencers in its recently released research. A low inflationary environment also seems to be on the horizon according to its research.
Even with continued uncertainty in the global economy and, for some sectors, stagnant sales, there are countless recommendations as to what management teams should do with this sidelined capital. These recommendations almost all point to doing rather than hoarding. Many call for increased dividends, others strategic investments.
Capital Market Exchange noted expense growth that drags corporate earnings has long corresponded to greater credit risk. Now, questions arise as to if the willingness of a company's management to invest now in new initiatives, M&A or R&D signals an opportunity rather than a risk for investors. Capital Market Exchange reports that its analysis of factors widely viewed to impact the price of corporate bonds in June will address this disconnect.
About Capital Market Exchange Inc.: Capital Market Exchange (CMX) provides its network of leading institutional asset managers a structured approach to identify investment opportunities in the $90 trillion dollar global Fixed Income marketplace. CMX quantifies factors driving bond spreads and generates a market consensus for debt instruments. The analytics provide outputs on the relative value of bonds by sector and issue among other outputs. The results are proprietary to subscribers, yet the process is scalable to other asset classes. The results from its analysis and sophisticated decision support tools enable it to provide its clients actionable insights in the largest segment of the capital markets, yet one that remains relatively fragmented and opaque. More information may be found at http://www.capital-market-exchange.com.