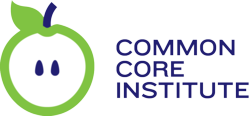 Participants will develop a personalized working professional development plan for Common Core implementation, both school and system-wide, under the one-on-one guidance of Dr. Heidi Hayes Jacobs
Salt Lake City, UT (PRWEB) May 24, 2012
School Improvement Network, in conjunction with Dr. Heidi Hayes Jacobs, will host a comprehensive, interactive Common Core training workshop July 18-19, 2012. To learn more visit http://www.siis2012.com/cci.php. The Common Core Institute 2012 will be held at the Hilton Salt Lake City Center, immediately following the annual School Improvement Innovation Summit.
Common Core Institute participants will have the opportunity to develop a personalized working professional development plan for Common Core implementation, both school and system-wide, under the one-on-one guidance of Dr. Heidi Hayes Jacobs and Dr. Ann Johnson, two of the most renowned experts in the field of curriculum design.
In lively and engaging sessions, Dr. Jacobs and her colleagues will place a special focus upon upgrading work to match the needs of 21st century learners in school settings. Participants will receive specific strategies on how to organize their faculty to translate unpacked standards into curriculum units, map the standards, create formative assessments, and employ digital tools.
In addition, every conference attendee will receive free access to Mapping to the Core and Mapping to the Core: LivePlanner by Heidi Hayes Jacobs, a $210 value available on the new LiveBook platform. Dr. Jacobs' dynamic texts are invaluable tools for anyone implementing the Common Core Standards, and give educators the framework, research, and case studies behind curriculum mapping, as well as application, implementation, and practical use exercises to apply the theory found in LiveBook. Your team will leave with a working professional development plan that will guide your implementation of the process school and system-wide.
Click here to register for the Common Core Institute. Save $100 by registering for both the Institute and the School Improvement Innovation Summit!
About School Improvement Network
Founded in 1991 by teachers, School Improvement Network provides comprehensive, research-based, online professional development anytime, anywhere. As the home of The Video Journal of Education, online professional development platform PD 360, Observation 360, the Learning 360 Framework, Equity 360, and Common Core 360 (a Common Core training tool for implementing the Common Core), School Improvement Network resources focus on the most relevant topics, feature the top experts, and show educators how to put theory into practice. School Improvement Network works with thousands of schools and districts in every state and around the world and has visited over 3,500 classrooms to document best practices in action. Learn more at http://www.schoolimprovement.com.
School Improvement Network, PD 360, and their respective logos are trademarks of the School Improvement Network. All other trademarks and registered trademarks are the property of their respective owners.
Press Contact:
Duane Sprague
School Improvement Network
801-758-9546
duane(dot)sprague(at)schoolimprovement(dot)com
# # #