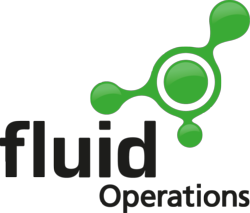 There are many players in the semantics space providing bits and pieces of a solution, but fluidOps and Ontotext have proven to deliver turnkey products that deliver a complete solution and have solved real world customer demands.
Walldrof, Germany (PRWEB) May 24, 2012
fluid Operations (fluidOps) and Ontotext have teamed up to offer clients practical enterprise solutions for RDF data mining, access, publishing and search.
fluidOps now offers a version of its Information Workbench platform integrated with OWLIM, an enterprise semantic Database from Ontotext. Ontotext will use Information Workbench as a rapid prototyping tool to demonstrate the power of semantics for data integration and data management.
Information Workbench is a highly configurable platform that provides "information workers" with a powerful tool for collaboration and for interacting with data, including search, presentation and visualization. This allows enterprises to extract value out of their data and to gain a unified overview of isolated data silos using semantic technologies. OWLIM provides a robust, scalable back-end that companies in Europe, Asia and North America already rely on for their real-world data management needs.
"This is really a pairing of best-in-class tools that we feel will usher in the next generation of enterprise data management," said Dr. Andreas Eberhart, Managing Director at fluid Operations. "There are many players in the semantics space providing bits and pieces of a solution, but Ontotext and fluidOps have proven to deliver turnkey products that deliver a complete solution and have solved real world customer demands."
fluidOps and Ontotext will be demonstrating these platforms at the SemTechBiz San Francisco 2012 conference, taking place June 3 – 7 at the San Francisco Hilton in Union Square. SemTech represents a full spectrum of business, government, and consumer activity taking place within the field of semantic technology and brings together the most practical and advanced solutions in the industry.
On June 6, Peter Haase, Lead Architect at fluidOps, Jem Rayfield, Senior Technical Architect at the BBC and Borislav Popov, Head of Semantic Annotation and Search at Ontotext AD, will be holding a joint presentation entitled, Dynamic Semantic Publishing Empowering the BBC Sports Site and the 2012 Olympics.
Ontotext will use Information Workbench as part of its demonstrations during its SemTech2012 OWLIM Workshop on Thursday, June 7.
"We are pleased to have in fluid Operations a partner who understands the needs of enterprises. We look forward to deepening our technical cooperation over the coming months as we work together to solve practical problems. Now our enterprise customers can get a great backend with data management tools that make sense," said Atanas Kiryakov, Executive Director of Ontotext.
To see a live demonstration of the Information Workbench and to learn more about fluidOps solutions, please visit booth 200. To schedule a meeting in advance, please contact Gretchen Hydo at Gretchen@Chatterboxink.com or call (818) 203-6060.
To register for SemTechBiz 2012, please follow SemTechBiz link for registration. To register for press credentials please visit SemTechBiz link for press registration.
For more information on fluidOps products please visit the product page or contact us at sales@fluidops.com.
Press inquiries should be directed to Gretchen@Chatterboxink.com or by phone at (818) 203-6060.
About fluidOps:
fluid Operations™ (fluidOps) is a young, innovative software company headquartered in Walldorf, Germany. Its focus lies on the research and development of novel technologies for intelligent cloud and data management in the enterprise. With the Information Workbench™, fluidOps delivers a highly customizable platform for Linked Data and Big Data management and solution development. This includes support for the semantic integration of heterogeneous data sources across the borders of individual domains, collaborative knowledge acquisition and augmentation, semantic search, business intelligence and analytics, as well as data visualization and exploration. For more information about fluidOps and its products and solutions please visit http://www.fluidOps.com.