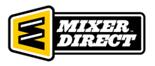 From engineers to production staff, we're happy to be able to offer great new job opportunities for those in the Louisville area
Louisville, KY (PRWEB) May 24, 2012
Mixer Direct, a leading supplier of liquid processing and mixer equipment, has moved their office and manufacturing plant to Louisville, KY. With their new facility, Mixer Direct has more than doubled their workforce in addition to expanding their machining capabilities enabling them to produce new products.
"With our new facility we've been able to create better products and more than double the number of employees we have," said CEO of Mixer Direct, Mark Franco. "From engineers to production staff, we're happy to be able to offer great new job opportunities for those in the Louisville area."
Mixer Direct now has the capabilities to utilize computer numerical control (CNC) machining which is a way to cut mental by using computers to control the pathway.
"CNC machines enable MixerDirect to fabricate products that would normally take multiple steps to manufacture quickly and efficiently," Franco said. "We're happy to be able to use this technology and have seen a huge increase in our productivity."
With their new CNC technology MixerDirect has been able to create dispersers and higher quality high shear mixers, tank mixers and other mixing equipment. Customers can customize mixers by including container holders, slower or faster speed ranges, explosion proof tachometers and a variety of lift heights.
At their new location MixerDirect continues to implement Eco-friendly practices. MixerDirect primarily uses steel, which is a 100% recyclable and renewable resource. By using their scrap metal to make sure it's turned into a new product or returned to a recycler, MixerDirect has been able to reduce their carbon imprint on the world.
About Mixer Direct:
Based out of Luisville, KY, Mixer Direct is a 100% American owner and operated company that supplies mixing and liquid processing equipment. MixerDirect supplies the largest product offerings in the world of chemical agitation. By providing things like tank mixers, explosion-proof mixers, propellers, folding impellers, air lifts and lab stirrers, MixerDirect serves various companies in industries such as engineering and pharmaceutical. For more information call (812)202-4047 or visit http://www.mixerdirect.com.