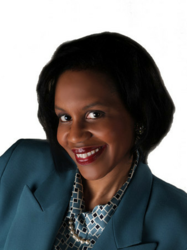 "The greatest despair is not to become the person you were meant to be."
Soren Kierkegaard

"You will never be happy unless you are using your gifts."
Barbara Sher
Columbia, South Carolina (PRWEB) May 24, 2012
Dr. Yvonne Corppetts, who teaches sociology courses at Webster University in Columbia, South Carolina, announces a course that teaches self-awareness to enhance life success. Learning to be your best self and live your best life is key to being successful in many endeavors throughout one's life. What better way to discover an individual's talents than through higher education when exploring what a person wants to be in life.
Author, motivational speaker and educator, Dr. Yvonne Corppetts, has learned that the key to success in life is not just having the skills and talents to do a job, but to have enough passion in one's life to enjoy living. Dr. Corppetts says, "Many people succumb to living a life of working to pay bills. There is an imbalance of time spent on what a person values versus what they do not value. Too much time is spent on things that are neither important nor a priority."
"Taking Charge for Major Success: A Guide to Living Your Best Life" has been used as a supplemental textbook at Webster University to help adult learners understand themselves and their relationship with family, community, and society. Corppetts, who teaches sociology courses, explains, "Early in life an individual's self-esteem is eroded by the three deadly C's; competing, comparing, and conforming. By the time someone enters a college or university to further their education it is not surprising that many are confused about what they want in life or the course of study they should take."
Dr. Corppetts contends not everyone is meant to be a doctor, lawyer or Indian Chief or fit in with the latest popular career fields (e.g. healthcare and computer/information technology). "The world and its people are more diverse than that and career fields change as the needs in the workforce changes," says Corppetts. Dr. Corppetts suggests that regardless of an individual's phase in life, continuous learning about self and things that are of interest through formal and informal learning keeps one alert, in-the-know, and engaged in life. "Despite one's major or college degree, individuals today will need to navigate changes that occur throughout life to be more flexible, adaptable and at one's best."
Contact Dr. Yvonne Corppetts to learn more about living your best life.
Email: info(at)dryvonnecorppetts.com