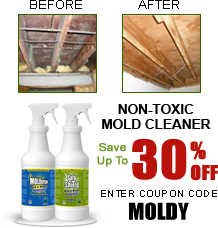 With its success in formulating unique, effective and safe products, the company felt compelled to give back.
Portland, OR (PRWEB) May 26, 2012
Cleaning is supposed to protect both health and the environment. However, many of today's cleaning products offer more danger than help. Breaking away from the mould of conventional cleaners, green cleaning company, MyCleaningProducts.com released its line of safe and effective cleaning products.
See All of MyCleaningProducts' Non-Toxic Cleaners
Most of today's cleaners are made with chemical ingredients. And unknown to many, the chemicals used on them are most often with harmful effects. When exposed to the products made with those hazardous ingredients, one can suffer allergies, difficulty of breathing and coughing. Prolong exposure can also cause serious ailments.
Additionally, those harmful chemicals also contribute to the degradation of the environment. The use of them releases harmful gases that worsen the condition of the planet.
To help preserve the environment and to encourage and aid others to do the same, MyCleaningProducts.com decided to produce non-toxic cleaners. It looked for natural ingredients that will make effective cleaning products. Finding them in Peru, the company then started rolling out its mission of providing cleaners that work effectively without risking one's health or damaging the planet.
With its success in formulating unique, effective and safe products, the company felt compelled to give back. And so, it partnered with "Salud and Musica" foundation in building a school for the unfortunate children. With every product it sells, it donates a part of its profit to the organization.
Know More about MyCleaningProducts' Charity Project
Infusing wellness with its products, property owners and cleaning and pest-control companies can surely get a big help from MCP. However, the company's great offers don't end with their non-toxic cleaners. With customers on the highest of its priority list, the company also offers weekly features and treats. And that's apart from the holiday specials deals that it also gives.
Some of the products that MCP supplies are the following: Rusterizer for rust removal, Bed Bug Bully and Silverfish Bully for pest control, Molderizer and Safe Shield for mold remediation and prevention and Marble Maverick for kitchen surface maintenance.