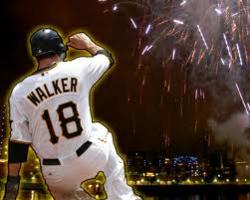 Pittsburgh, PA (PRWEB) May 24, 2012
As of May 23rd the Pittsburgh Pirates sit at 20 wins and 24 losses and five games back of the St. Louis Cardinals in the National League Central. Pirates tickets are not selling well overall. One theory is the prices are too high to head out to the ballpark to see a below .500 team. Another explanation is buyers are waiting for prices to drop before buying. Others believe after 20 consecutive losing seasons until the Bucs put together a winning team they are not spending their hard earned money. This inevitably has had an impact on ticket sales. Maybe a day at the ball park is just not cost effective for a family. Or perhaps fans are just unaware that Pittsburgh Pirates Tickets can be bought far below face value. Fans who wish to see the Pirates play in 2012 should visit Headline Tickets Now before buying any ticket from the box office at face value. Pirates Tickets have never been cheaper.
Please allow for a real scenario to be explained.
The average face value cost of an infield box seat at PNC Park is $30 per seat. The price of a hot dog is $4.50, soda $5.50 and beer $7.75. If a family of 4 wanted to go to a game and bought tickets directly from the box office the cost would be $120 for the tickets alone and approximately $80 on concessions. No wonder fans are staying away. There is good news for fans who love the atmosphere of being at the game. Tickets sold online at Headline Tickets Now for Pirate games are going for far below face value. For example, last Saturdays game against the Chicago Clubs an Outfield Box seat row B were listed at $8; the box office cost is $20. There is a light at the end for the die hard Pittsburgh Pirate Fans, just head on over to Headline Tickets Now and purchase Pirates Tickets today.
Headline Tickets Now also has affordable Pitt football tickets and Steelers Tickets.