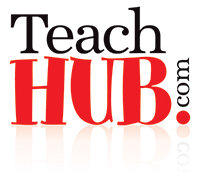 (PRWEB) May 24, 2012
Teachers have little time left to enter TeachHUB.com's Battle of the Boards Photo Contest. This contest encourages teachers to send in a bulletin board or classroom photo that will knock out the competition.
Those interested in participating must be a K-12 educator and a member of the TeachHUB community (membership is free). Get the full Battle of the Boards Photo Contest criteria.
Deadline to enter the contest is Tuesday, May 29 at 12p.m. CST. The TeachHUB team will then name the finalists who stand out from the crowd with overall look, creativity and educational value of the classroom/bulletin board display. Winners will be decided by popular vote. Voting will take place until Monday, June 4 at 12 p.m. CST.
Participating teachers have a chance to win DonorsChoose.org gift cards. These gift cards can be used to fund personal classroom projects. The grand prize winner will take home $250 while the runner up takes home $100 and the third place receives $50.
Full details and information about this latest contest can be found on the Battle of the Boards Photo Contest page.
Contests and giveaways are only a few of the many resources available on TeachHUB. TeachHUB also provides teachers with daily video writing prompts, classroom tools, educational news, and professional development. Those interested in receiving weekly updates on the new resources available on TeachHUB can sign up for the free TeachHUB Happenings newsletter
About TeachHUB.com
Established by teachers, for teachers, TeachHUB.com offers educators recommended classroom tools, professional development, daily lesson plans, and education news. The website is dedicated to improving the quality of education and invests in the opinions of teachers when providing the ultimate and convenient support both inside and outside of the classroom.