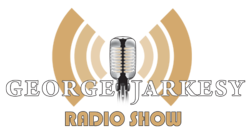 Jarkesy also inquired anout the projected $1.45 billion present value of the company in this future which is 7 times what the company is currently trading at.
Houston, TX (PRWEB) May 24, 2012
The George Jarkesy Show welcomed the Senior Vice President of Investor Relations for Miller Energy Resources, Robert 'Bobby' Gaylor when the show went live from Wall Street 1 – 2 – 1 in Orlando, FL.
Jarkesy asked Gaylor to explain the basics of what Miller Energy does as a company to which Gaylor replied that the "high growth gas company" operates in the Tennessee Basin and has 700,000 of drilling acreage in Alaska. Jarkesy inquired about the supply of oil in Alaska. Gaylor replied that the company believes that the gas supply is "certainly not coming to an end" and that "there's as much oil…as ever." The company also believes that there is "a lot of oil and gas left" and "a lot of opportunity left" in the Alaskan landscape.
Clay Mahaffey, CFA and Chief Analyst of the NEAA and frequent guest on the "Stock Watch" segment of the show stated, "that the oil production of this company could grow 400%". Jarkesy asked Gaylor about the possibility of this to which he replied that it is a feasible outcome in the future. Gaylor also stated that to reach this goal they are implementing "13 additional slots for new wells", "reworking previously producing wells", and researching "substantial onshore targets" for both oil and gas. Jarkesy also inquired about the projected $1.45 billion present value of the company in the future which is 7 times what the company is currently trading at. Gaylor replied that the announcement of financing and operation of an upcoming rig is the driving force behind this optimistic outlook.
To listen to this episode, please click this link.
About Jarkesy & Company
George Jarkesy is a money manager and professional investor, respected financial and corporate advisor, and radio host of the nationally syndicated "The George Jarkesy Show." He is a frequent market commentator and guest on FOX Business News, FOX & Friends, and CNBC. George started his career in the financial services industry with a New York Stock Exchange member. George also serves on the Finance Committee of the Republican National Committee and is an active member of the National Investment Banking Association, The Jarkesy Foundation, and Chairman of The National Eagles and Angels Association.
About Miller Energy Resources
Miller Energy Resources is a high-growth oil and natural gas exploration, production and drilling company operating multiple projects in North America. Miller's focus is in the Cook Inlet area of Alaska and in the heart of Tennessee's Appalachian Basin.
Miller is one of the United States premier energy companies and is using its strategy of opportunistic growth combined with prudent development and management of existing assets to maximize value for its shareholders.