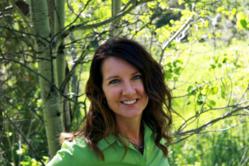 Ennis, MT (PRWEB) May 25, 2012
PureWest, an exclusive affiliate of Christie's International Real Estate has now opened the doors on its newest real estate office location in the scenic Madison Valley town of Ennis, Montana. Located on Main Street in Ennis, the office is headed by Dawn Myrvik, Broker. This new office provides a convenient location and expands the PureWest physical presence for Madison Valley buyers and sellers seeking premier real estate offerings.
Dawn Myrvik is the Madison Valley "Specialist" at PureWest Christie's International Real Estate. Dawn has been a resident of the Madison Valley and a Realtor since moving to Ennis in 2000. As a Top Sales Producer in this valley known for its blue ribbon fly fishing and stunning panoramas, Dawn is intimately familiar with the people and real estate of Madison Valley. Regional expertise and a consistent record of successful transactions have earned Dawn the respect of her peers;. A Montana native, Dawn naturally combines a traditional of hard work and experience with innovative marketing to best serve her sellers and buyers.
Born and raised in Miles City, Montana, Dawn is a graduate University of Montana with a degree in Business Administration (special emphasis in Marketing). Dawn's professional expertise and charm has produced a loyal client following critical to her success in this highly specialized market.
PureWest CEO Stan Feagler stated that the Ennis office is a strategic location for growth of PureWest. As home to some of the most scenic ranches in the state with stunning views and blue ribbon Madison river fishing, the PureWest – Christie's International presence on Main Street in Ennis is an natural fit. Since opening their doors in October 2009, PureWest also operates out of offices in Big Sky, Bozeman and Livingston. PureWest is looking to expand their market momentum and the Christie's brand awareness with this new office opening.
Examples of luxury properties served by this office include:
117 Pintail Ridge- $1,495,000
60 East Horse Creek Road,- $1,995,000
125 Falcon Lane– $495,000
About the company: The addition of the a Main Street office in Ennis, MT is an important step for PureWest – Christie's. Established in October 2009 as the premier luxury real estate company in Big Sky, the Bozeman office was added in June 2010. Often requiring interstate or even international reach and experience, the listing and sale of premium primary and second homes can be handled by the select few. PureWest - Christie's real estate agents have the experience and understanding to execute such sales. For more information regarding premium Montana real estate, please visit http://www.purewestproperties.com or call (406) 586-9418 to speak with an agent