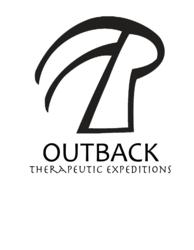 Lehi, UT (PRWEB) May 24, 2012
Outback Therapeutic Expeditions, a strengths-based therapeutic wilderness program for teens, today announced the addition of Dr. Brandon Park to its clinical team. Dr. Park began with the program earlier this month.
"We are very excited to announce this newest addition to our outstanding clinical team," said Andrew Powell, Executive Director of Outback. "Brandon has a rich background that will be of great benefit to our program, and is an expert at evaluating and treating clinically complicated adolescents."
Dr. Park has a Ph.D. in Clinical Psychology with specialties in neuropsychology, cognitive rehabilitation, and positive behavior support. He has achieved great success working with adolescents struggling with negative, aggressive, and self-harming behaviors and attitudes, as well as depression and anxiety. He has published in neurocognitive journals in the areas of attention and brain damage, and has done numerous professional presentations on brain behavior relationships. He also has taught college level courses in psychology and has been involved in numerous continuing education and staff development endeavors.
"The opportunity to work with Outback Therapeutic Expeditions was one I could not pass up," said Dr. Park. "Outback's philosophy of allowing adolescents the opportunity to make their own choices and the chance to learn from their choices is in harmony with what I believe works. Through a positive and supportive environment, teens AND adults can learn to make true internal change, which is when we make the choice to do what is right because we choose to, not because we feel forced or pressured to do so."
Dr. Park specializes in assessing and treating cognitive difficulties, as well as in creating and implementing positive reinforcement plans. He will be working with Outback's male students with executive functioning difficulties, learning disabilities, and cognitive challenges, including those adolescents who are on the spectrum. These teens are challenged with poor impulse control and problems with attention, concentration, planning, organization, and decision-making.
Previously, Dr. Park worked at the Napa State Hospital in California where he was involved in the training of positive reinforcement, avoiding power struggles, and conflict resolution. He completed his graduate work at the University of Nevada, Las Vegas (UNLV), and had been avidly looking for the right opportunity to return to his roots in Utah.
Based in Lehi, Utah, Outback Therapeutic Expeditions has created a solid reputation for its strengths-based approach to helping teens and blends the best of ancient cultural systems with the most effective and proven therapeutic processes. Incoming students are typically experiencing family conflict, negative peer interaction, isolation, low self-esteem, academic difficulty, or addictive drug, alcohol or computer habits. In addition, Outback's recent certification with the Kinship Center allows therapists to address the specific needs of teens who are adopted as well. Outback incorporates the highest standards of safety and therapy with one of the most powerful settings for real change: the wilderness.
Outback Therapeutic Expeditions is a program of Aspen Education Group, the nation's leading provider of therapeutic education programs for struggling or underachieving young people. Aspen's services range from short-term intervention programs to residential treatment, and include a variety of therapeutic settings such as boarding schools, outdoor behavioral health programs and special needs summer camps, allowing professionals and families the opportunity to choose the best setting to meet a student's unique academic and emotional needs. Aspen is a member of CRC Health Group, the nation's largest chemical dependency and related behavioral health organization. Since 1995, CRC Health has been achieving successful outcomes for individuals and families.