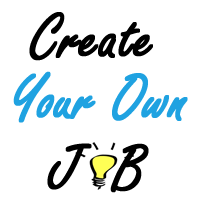 I want people to be able to read stories and think, I could do that
(PRWEB UK) 24 May 2012
If you've started a successful small business, Carrie-ann Sudlow, entrepreneur and founder of Create Your Own Job, wants to hear from you.
Sudlow, a Cheshire based internet marketing consultant, is a firm believer in the inspirational power of other people's business success. With the job market in poor shape, Sudlow thinks the time is ripe for more people to seriously grapple with starting a business. She says it's not easy to find business stories that would-be business owners can identify with.
Sudlow explains, "I want people to be able to read stories and think, I could do that. I am looking for people who've made the leap to self-employment. Whether that's becoming a self-employed contractor or a dog walker or making chocolates, I want to hear from you."
Create Your Own Job provides ideas and inspiration for would-be entrepreneurs. The site is down to earth and practical, to appeal to the widest possible audience. Sudlow says, "CYOJOB is my way of paying it forward. It would be a mistake for people to assume there is a business gene that helps you start your own business. People work hard, get lucky, and sometimes get some help. Many people who run a small business don't feel it comes naturally. You know the saying, 99% perspiration and 1% inspiration. Well in my experience it's true!"
Sudlow believes the hardest hurdle people have to jump is just starting. In her words, "If you don't start, you can't fail. But whether it's your first choice or the loss of a job that's your motivator, you can guarantee someone's been there before you".
Sudlow wants written submissions from the widest possible range of business people: men, women, people with disabilities, those who started with no money, made mistakes, the works. Stories don't have to be long, about 300 words but should share insights into the fun and hard work that's involved. It's well documented that self-employed people can earn far more but this isn't typically their prime motivation. Stories should reflect that. Sudlow's appeal is, please pay it forward!