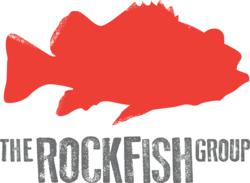 "Content is king and creating the right content will help increase your traffic." Brandon Hill, CEO of BMH Media Group.
Seattle, WA (PRWEB) May 23, 2012
As part of The RockFish Groups, "One Source Solution," BMH Media, USA. will be a major collaborator (A RockFish Shark).
BMH Medial will provide The RockFish Groups clients with; website creation, development, maintenance, corporate intranet services, e-commerce solutions, help desk integration solutions, wholesale and retail internet solutions, search engine optimization, organic search engine optimization and offers an extensive options for social media programs.
BMH Media, will offer tools such as Google Analytics and Web CEO and others to run reports that will help RockFish clients determine areas on their website that can use work to help increase page rankings.
BMH is committed to providing all RockFish Clients with an offering that allows them affordable access to; anything needed to get their service or product presence known positively and effectively on the World Wide Web.
BMH Media was chosen from a robust list of providers as they have proven track record of success and delivery and they share the same simple RockFish Group Mission: To offer an access for all a, "One Source Solution." for our clients; Marketing, PR, Branding, Sales, and Development needs.