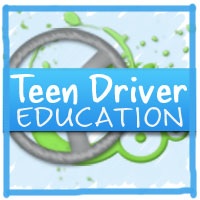 I want my driver's license and I want it now
Indianapolis, IN (PRWEB) May 25, 2012
Indiana teen drivers now have a new way to fulfill their driver education requirements online with Indiana Teen Driving. Launched in April 2012 by Indiana Online Driver Improvement, Inc., Indiana Teen Driving provides teens with a quick and easy driver education course that is State approved by the Indiana Criminal Justice Institute (ICJI). Often heard by teenagers "I want my driver's license and I want it now"...they can now start the process at home. It's fast, easy and inexpensive. The popularity of taking drivers education courses online continues to grow at record pace.
The State of Indiana requires drivers 15 years of age to enroll in a ICJI approved driver education program to obtain a drivers permit. At 16 years and 180 days of age, teens with driver's permits can then apply to get their driver's license. Without a driver education course, teens have to wait about three months longer (16 years and 270 days) to obtain their driver's licenses.
Normally, teens spend hours in after-school classroom courses to satisfy these driver education requirements. Classroom courses are tedious and difficult to schedule around teens' hectic lifestyle. With Indiana Teen Driving, teens can log-on and off anytime and complete the course at their convenience whenever they have access to a computer and the Internet. The course is broken down into modules that include conversational text, interactive videos, and flash animations. Best of all, teens can complete a portion of the course work, log-off, and their progress is automatically saved.
At the end of the course, teens take a quick multiple-choice test and receive a Certificate of Completion that they can take to the Indiana Bureau of Motor Vehicles (BMV) when applying for their driver's license. Teens with test anxiety can also rest easy with the assurance that they can retake the final exam at no extra cost. The online courses of Indiana Teen Driving are fast, quick, easy and meet the demands of an Internet-oriented generation of new drivers.
Indiana Online Driver Improvement, Inc., has been an authorized Bureau of Motor Vehicles (BMV) course provider since 2002. Over the years, it has helped hundreds of drivers with their driver education needs by providing quick, convenient courses and 24/7 customer support.